Embarking on a career in travel nursing can be an exciting and rewarding adventure. As a travel nurse, you have the opportunity to explore new places, meet diverse patient populations, and enhance your professional skills. However, before you pack your bags and hit the road, it's crucial to understand the ins and outs of nursing licensure for travel nurses. In this guide, we'll explore the essential steps and considerations to ensure a smooth transition into the world of travel nursing as well as provide web resources to keep you up to date. 
Understanding State Licensure:
One of the most critical aspects of travel nursing is understanding the intricacies of state licensure. Each state in the U.S. has its own set of licensing requirements and regulations for nurses. While some states participate in the Nurse Licensure Compact (NLC), allowing nurses to practice across state lines with a single multistate license, others require a separate license for each state. 
Nurse Licensure Compact (NLC):
The NLC is an agreement between participating states that allows nurses to have one multistate license, which grants them the privilege to practice in any NLC state. 
It's essential for travel nurses to check if the states they plan to work in are part of the NLC and understand the specific requirements for obtaining and maintaining a multistate license. 
Non-Compact States:
For states outside the NLC, travel nurses must obtain a single-state license for each location they plan to work in. The process for obtaining a license varies from state to state, so it's crucial to research and comply with each state's licensing board requirements.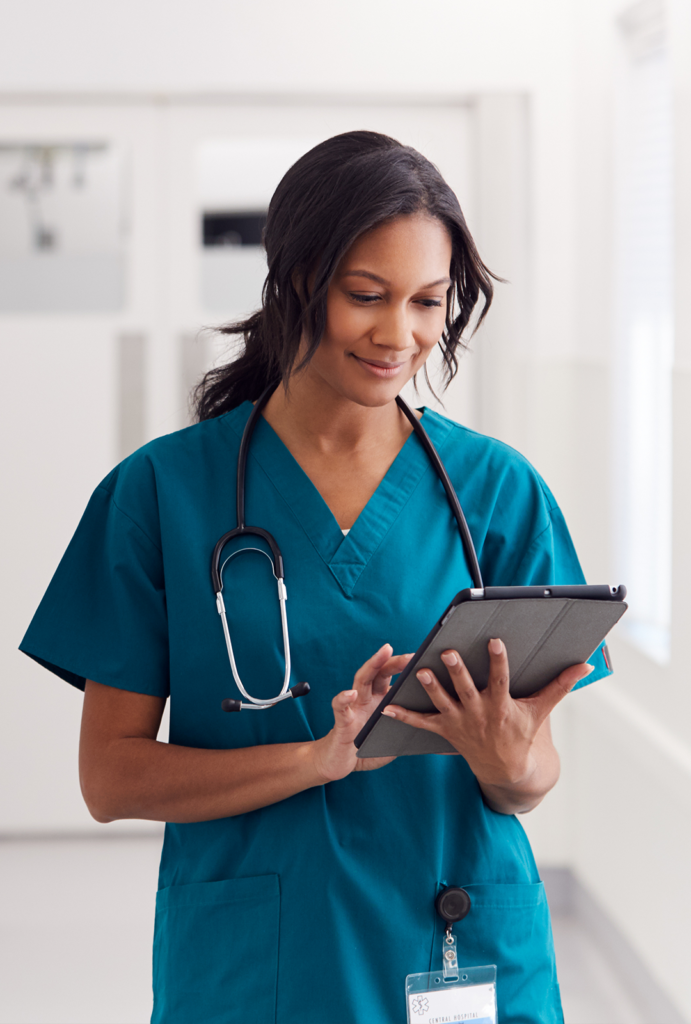 Licensing Process:
The process of obtaining a nursing license for travel nursing typically involves the following steps: 
1. Submit Application:
Complete the licensure application for the state(s) where you intend to practice.  Provide all required documentation, such as proof of education, clinical experience, and a clean background check. Make sure you work with your recruiter on when you should apply for your next license so that the paperwork can be completed during your current assignment. 
2. Examinations:
Some states may require nurses to take the NCLEX-RN exam or an equivalent exam if they haven't done so already. Ensure you are familiar with the specific examination requirements for each state. 
3. Fees and Timelines:
Be aware of licensing fees, processing times, and expiration dates for each state's license. Plan ahead to allow for any delays in processing, ensuring your licensure is in place when you're ready to start a new assignment.  
4. Maintaining Licensure Compliance:
Once you've obtained your nursing licenses, it's crucial to stay informed about renewal requirements and compliance standards. Consider the following tips: 
5. Renewal Dates:
Keep track of license expiration dates for each state in which you hold a license. Establish a system or use reminder tools to ensure timely renewals. 
6. Continuing Education:
Many states require nurses to complete continuing education courses for license renewal. Identify approved courses and allocate time for ongoing professional development. 
7. Compliance with State Regulations:
Stay informed about any changes in state regulations, as they may impact your practice as a travel nurse. Regularly check the licensing board websites for updates and announcements. 
Additional Resources:
To learn more about licensure and stay up to date on the NLC compact license visit our nurse licensure resource pages. You will find a wealth of information as well as direct links to apply for each state, what the fees are, and how long you should expect to receive your license. Make sure you check out the interactive map while you are there. 
Navigating the road to travel nursing requires a solid understanding of nursing licensure, including the unique requirements of each state. By being proactive, staying organized, and staying informed, travel nurses can ensure a smooth transition between assignments and focus on providing high-quality care to patients across the country. With the right preparation, travel nursing can be a fulfilling and enriching experience for both personal and professional growth. Safe travels! 
Uniti Med Recruiters Are Here to Help You
Regardless of where you are in your journey, the recruiters at Uniti Med are ready to help you take the next step – contact us today!