Uniti Med – A Travel Nursing Agency
Are you ready to start a new adventure? Whether you're an experienced traveler in search of a new travel nursing agency, or a staff RN exploring a more interesting career path, being a travel nurse can be incredibly rewarding.  Uniti Med is a healthcare staffing agency dedicated to helping our employees find travel opportunities in premier locations across the United States.  We are focused on being a true companion to you as you work and explore. We believe in matching you with the perfect nursing jobs – wherever they may be!
Nursing Specialties:
Med Surg
ICU
ER
PCU/Stepdown
Telemetry
OR
Labor and Delivery
PACU
Peds
NICU
LTAC
Postpartum
CVOR
CVICU
Behavioral Health
Cath Lab
EP RN
Rehab
Telehealth
Case Management
Transplant Coordinator
Infusion
Infection Prevention
Nurse Manager
COVID Screener
Vaccine Administrator
Benefits and Perks
If you're new to travel, you will be interested to know traveling nurses have the capacity to earn more than their traditionally employed peers, often by more than 15% per hour. This extra income can allow for newfound personal time between assignments to recharge or spend time with family and friends.
Uniti Med also offers a generous benefits package to our travel nurses. These benefits move with you wherever you are – from major metro areas to small town rural communities:
401K with company match effective the 1

st

of the first day of the following month 

 

Blue Cross Blue Shield medical, dental, & vision insurance with up to 60% of premiums covered

 

Health Savings Account (HSA)

 

Life and AD&D insurance

 

Liability insurance

Employee Assistance Program (EAP)

Workers compensation insurance

 

Career opportunities across the United States

 

Round trip mileage reimbursement to and from assignment

 

Recruiter is your single point of contact

 

Competitive pay packages with per diem pay 

 

Enterprise and National car rental discount program 

 

Direct deposit payroll every Friday

 

Certification reimbursement for qualifying certifications needed for each assignment 

 

Cost of immunizations covered when required by the contract 

 

License reimbursement for new licenses needed for each assignment 

 

Continuing Education Unit (CEU) reimbursement after 750 hours worked

 

Loyalty bonus

 

Referral bonus up to $700 

 

Uniti Med welcome box for new travelers
Nursing Job Locations
We are placing nurses in jobs all across the country – from major metros to breathtaking rural areas. Settle in for awhile, or work with your recruiter to get a change of scenery after each 13-week contract. No matter what kind of adventure you are looking for, Uniti Med has a place for you.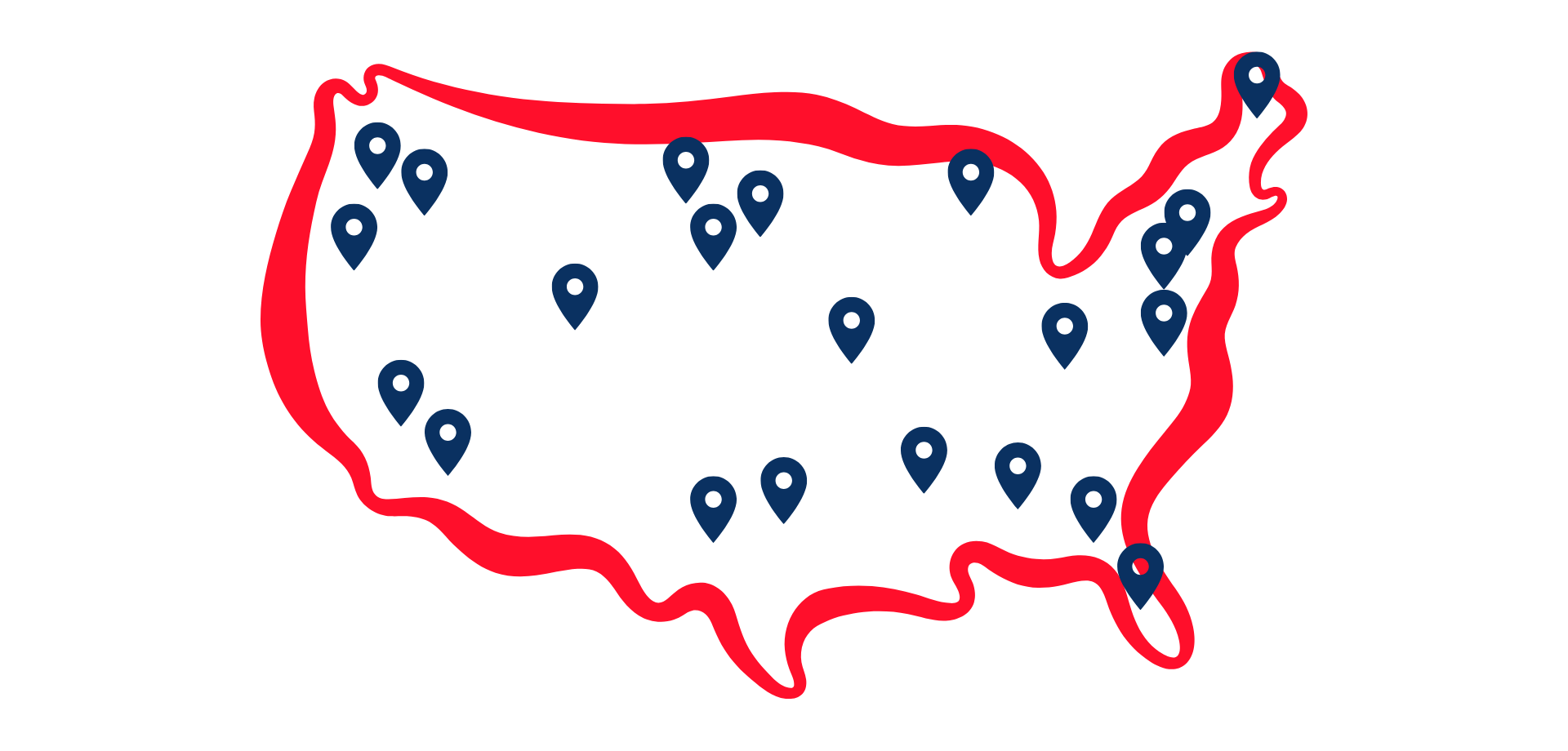 Compliance & Licensure
Uniti Med is here to support your needs in licensure and compliance. Your expert recruiter will support you in knowing what credentials are needed for each assignment. If your new assignment requires new certifications we will help you find the training, walk you through the process, and cover the financial expense so you are ready for your new assignment. We cover everything so let's get traveling!
To speak to a recruiting representative, just fill out this form and we will be in touch shortly!