Uniti Med – A Radiology Travel Agency
We get it, you have a job in radiology that helps others. What if we told you that you could have more?! More adventure, more pay, more time to do what you want. You bring your skills of diagnosing patients through imaging to help others all over the United States while exploring new places, making new friends, and adding more adventure to your life. At Uniti Med, our recruiters will help you every step of the way from finding a radiology travel job assignment, and housing logistics, to a generous compensation and benefits package, we support all your adventures.
Radiology Specialties:
CT Tech – Computed Tomography Technologist

 

MRI Tech -Magnetic Resonance Imaging Technologist

Rad Tech – Radiologic Technologist

Nuclear Medicine Technologist

Mammography Technologist

Dosimetrist

Radiation Therapist

Ultrasound Gen/Echo/Vascular

Interventional Radiology Technologist

Cath Lab Tech – Cardiovascular Catheterization Laboratory Technologist

Echo Tech – Echocardiogram Technician
EP Tech – Cardiac electrophysiology Technician
Sonographer
Special Procedures Technician
Physicist


 
Benefits and Perks
When you become a medical traveler the benefits and perks are larger than your quest for adventure. Radiology travelers earn top pay in addition to tax-free incentives based on the location of assignments. You get to pick your locations, the assignments you want to do and travel to do the activities you want to do. Don't forget to send your recruiter a photo of your adventures, they love to know what you're up to!
Uniti Med offers a comprehensive benefits package for all our cardiopulmonary travelers. These benefits move with you wherever you are—– from major metro areas to small town rural communities: 
401K with company match effective the 1

st

of the first day of the following month 

 

Blue Cross Blue Shield medical, dental, & vision insurance with up to 60% of premiums covered

 

Health Savings Account (HSA)

 

Life and AD&D insurance

 

Liability insurance

 

Employee Assistance Program (EAP)

Workers compensation insurance

 

Career opportunities across the United States

 

Round trip mileage reimbursement to and from assignment

 

Recruiter is your single point of contact

 

Competitive pay packages with per diem pay 

 

Enterprise and National car rental discount program 

 

Direct deposit payroll every Friday

 

Certification reimbursement for qualifying certifications needed for each assignment 

 

Cost of immunizations covered when required by the contract 

 

License reimbursement for new licenses needed for each assignment 

 

Continuing Education Unit (CEU) reimbursement after 750 hours worked

 

Loyalty bonus

 

Referral bonus up to $700 

 

Uniti Med welcome box for new travelers
Radiology Job Locations
With nationwide job locations Uniti always has something for everyone. If you want to spend the winter in Colorado skiing, we've got that. Maybe a warmer climate for winter sounds better – don't worry, – we've got that too. You are in control of the locations that you want to take assignments. Your recruiter will be there to help guide you to new opportunities across the United States.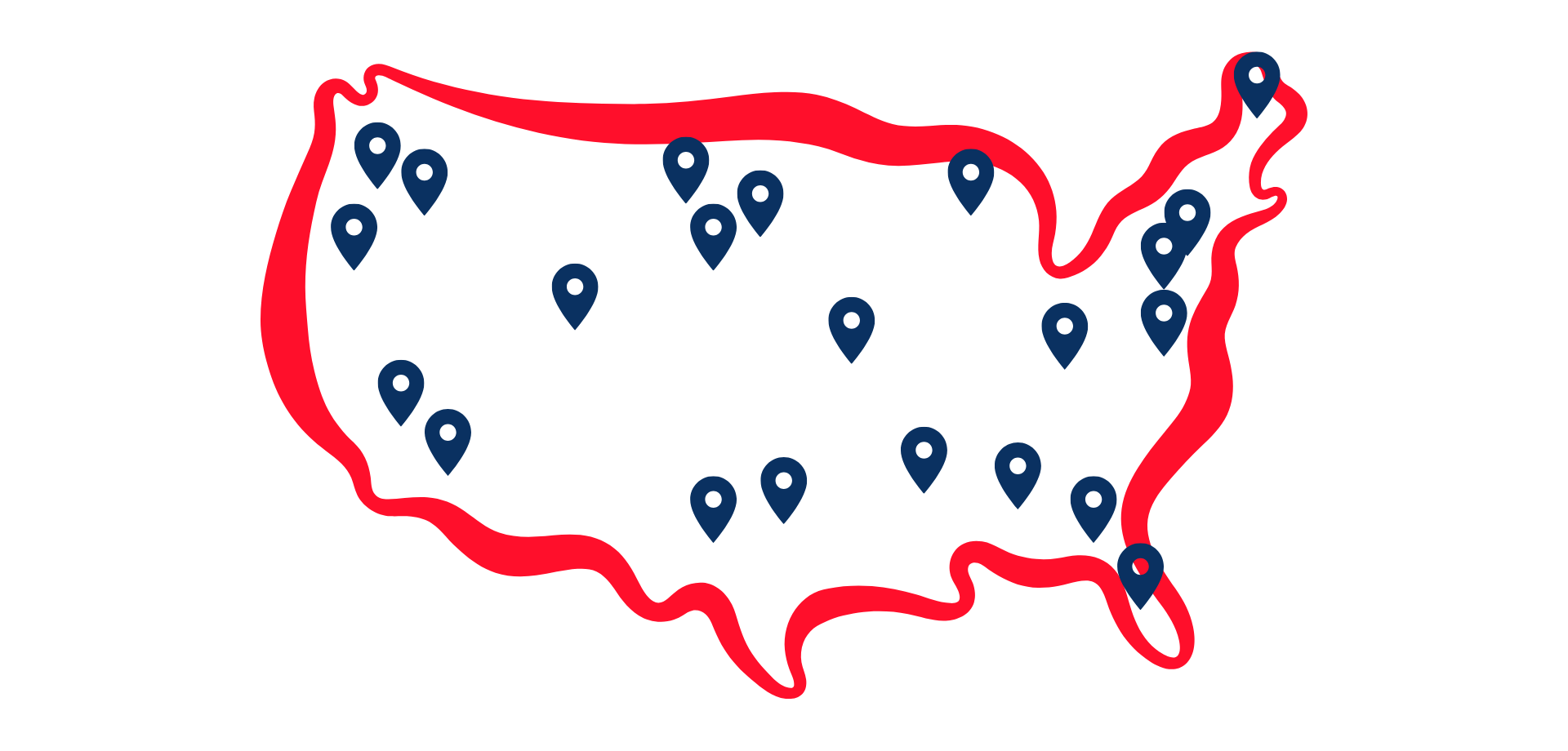 Compliance & Licensure
Maybe you want to take an assignment that requires AART certification, but you don't have it. That's not a problem at Uniti Med. We will help you find an AART approved educational program so you can complete your certification and be on your way to that new adventure. Who doesn't love adventure and enhancing your skill set at the same time?