You're a traveler because you aren't afraid of an adventure. You love the world and love exploring it—so many magnificent sights to see, hidden gems to uncover and mountains to climb. On the whole, travelers believe the world is a good place full of good people.
But we can't pretend it's perfect. Sometimes tires go flat, sometimes credit cards get stolen and sometimes travel mishaps just happen. A good traveler is a smart traveler—the less naive a traveler is, the smoother their adventures will go. A set of essential safety practices for all your travels will not only keep you safe but help you avoid travel headaches.
So, whether you're a newbie to medical travel or a seasoned pro, you should absolutely practice these travel safety and security measures before you head out on the road again.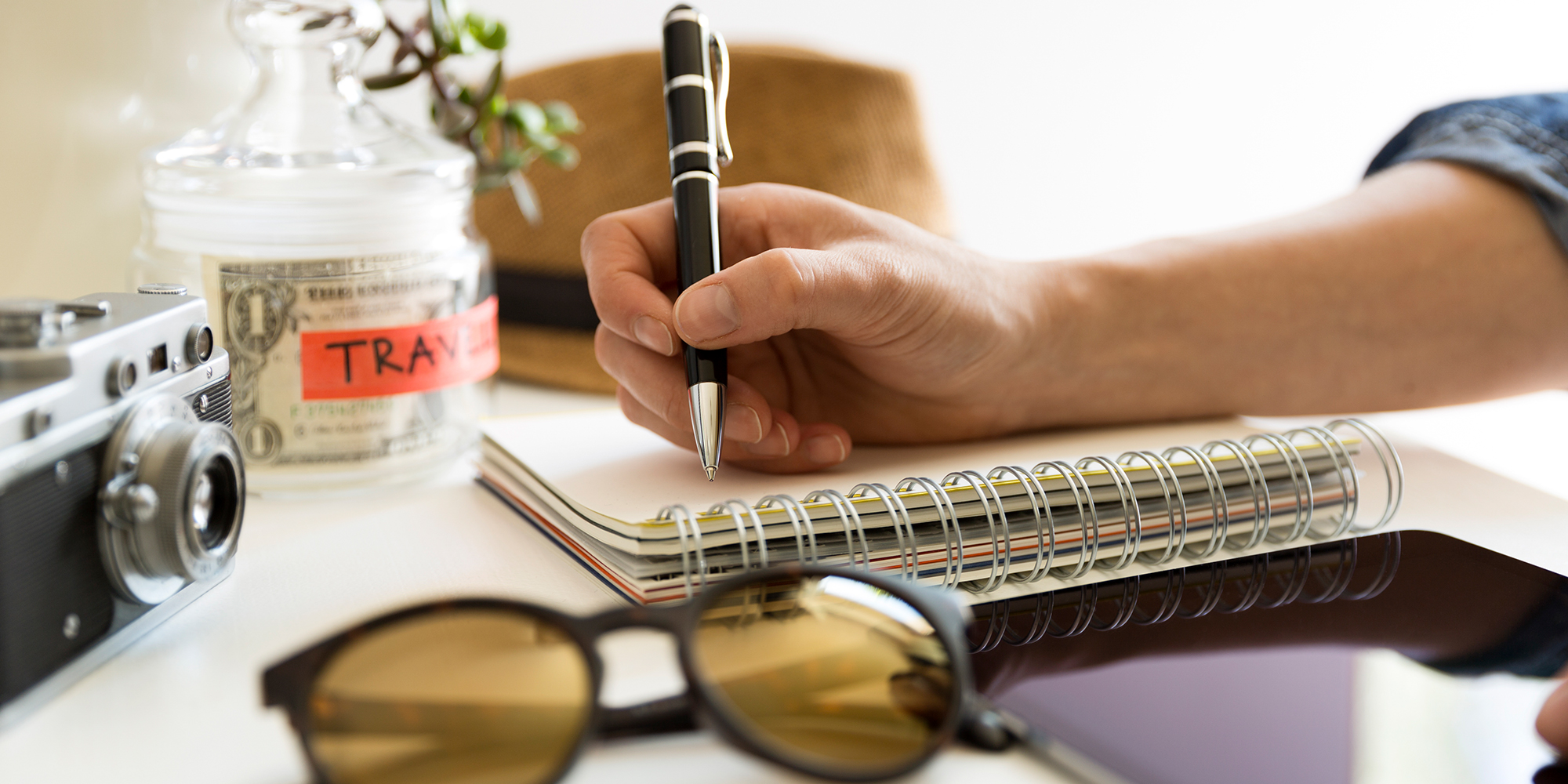 1. Get the lay of the land during your first few days of a new assignment.
Before you book your lodging—and well before you hit the road—research the neighborhoods of your next destination to find your ideal neighborhood.  Take into consideration how far you want to commute to work, what kind of activities you want close to home and how safe each locality is.
Once you settle on a place to call home, use your free time during your first days in town to explore the area. Go during the day so you can orient yourself, get to know your way around and find interesting restaurants, shops and resources. The earlier you know how to navigate your new surroundings, the safer you will be. This protects you from getting stranded with a dead phone or becoming lost in general.
2. Make AAA, or any roadside assistance, your bestie.
We LOVE a road trip, and we bet you do too. Most medical travelers get from point A to point B by car, which is a great way to see the sights along your journey. Cars, however, can run into a wide variety of problems. You never want to get caught with a flat tire or engine trouble miles away from town, but sometimes it happens.
Since you are likely going to be doing a lot of driving during your time as a traveler, it is advisable to invest in a AAA membership or some form of roadside assistance. Whenever a car-related crisis arises, roadside assistance will come to lend you a hand. Having a service like AAA on speed dial will go a long way in keeping you safe and back on the road to your destination.
3. Always, always have a backup plan (especially for your money).
When you build redundancies into your normal travel plan, you won't be caught off guard when a problem comes up. This particularly applies to money—you should always have more than one form of funds on hand. Carry your debit and credit cards, but also try to carry enough cash to get back to your lodging from wherever you are.
Travelers move around so much that banks and credit card companies flag transactions as fraudulent more often than usual. If you try to run your credit card in a new city for the first time without notifying your financial institutions, they may freeze your card out of an abundance of caution. This is where backup cash comes in handy. Don't get stuck anywhere simply because your cards are frozen—practice travel safety and security by always having a backup plan.
4. The buddy system isn't just for elementary school.
Make friends with your coworkers! This may be a no brainer for intrepid, adventurous travelers, but your fellow medical workers can offer you protection as well as friendship. Your coworkers are likely much more familiar with the local area than you are, and they can guide you, offer advice and walk you to your car if you feel you need someone with you.
5. Stay in close contact with your recruiter—AKA your lifeline.
At Uniti, we care deeply about you and your safety. Our recruiters won't send you anywhere they wouldn't go themselves, and they have plenty of first-hand experience to supplement your safety protocols. Work with your recruiter to find safe, comfortable lodging and go to them with any (we mean any) questions or concerns about your next assignment. We have your back no matter what. If you're ever in a tough situation, your Uniti recruiter is just a phone call away.
With these travel safety and security measures in mind, you'll become a savvy traveler in no time—moving from town to town and assignment to assignment with total confidence. We want your travels to be a life-changing, positive experience. Remember, your Uniti team is here to support you. Reach out and let's prepare you for your next safe, grand adventure.