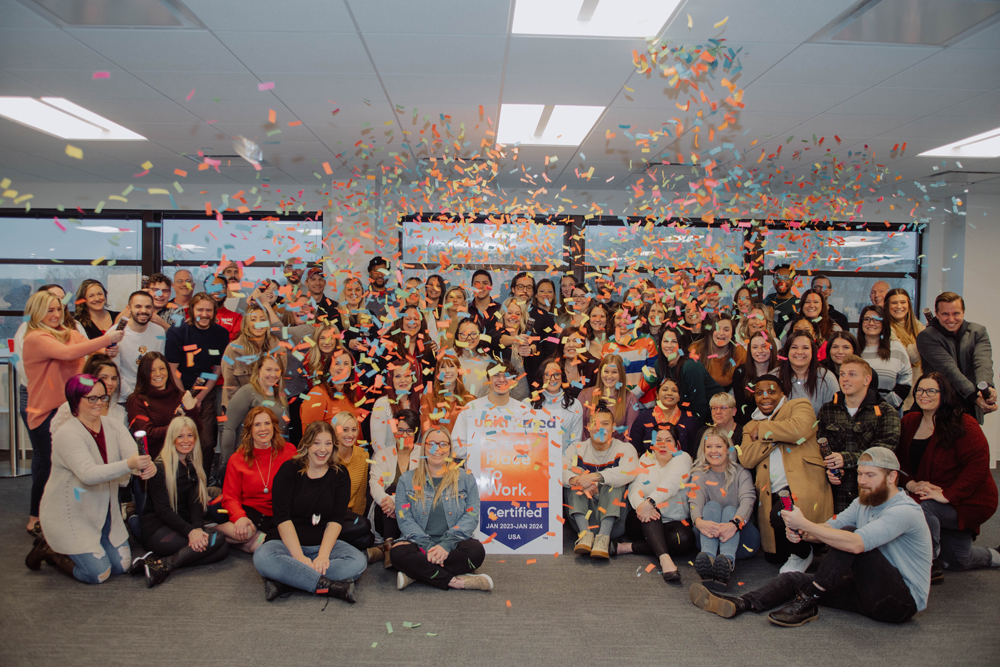 Uniti Med is proud to announce we have received certification as a Great Place To Work for 2023. The Great Places to Work Certification recognizes employers who create an outstanding employee experience. The certification is based on employees taking a survey and questionnaire about the workforce. The results then identify companies that have good company culture and help future employees identify companies they want to work for.
"We are thrilled to receive the Great Place to Work-Certified designation, as we are intensely committed to providing our employees an inclusive, diverse, and highly engaging environment" said COO Chris Sund. "The Great Place to Work designation underscores how important company culture is to overall employee satisfaction and we're proud to be recognized for our focused effort to create an outstanding employee experience. Our people are the core of Uniti Med's culture, and we're thrilled to see their passion and dedication to making Uniti Med a great place to work celebrated. We owe our continued success and growth to our talented and passionate employees. In my career, I've never met so many impressive, passionate, and dedicated employees. It's our collective priority to continue to build a positive, supportive work environment that enables all our Uniti Med employees to perform at their highest potential."
97% of employees surveyed said that Uniti Med was a great place to work, compared to the average of 57% at a typical U.S. based company. 100% of survey participants said they felt welcomed when they joined Uniti Med and 99% believer that management shows appreciation for great work and extra efforts. We are proud of the efforts we put into our employees and really do lead the company with heart.
"Company culture gets defined as many things but for us, the focus will always be our people." Micaela Zimmer, Director of Culture explained. "We are committed to providing an atmosphere for employees to grow, feel appreciated, and make a positive difference in the world and the communities around them. Making people feel welcomed when they start at Uniti Med is such a simple concept but one we take to heart. We give a lot of time to elevating our culture at Uniti Med and it was exciting to see the survey results reflect that."
If you or someone you know is looking for a great place to work visit unitimed.com to view our current open positions.
To read more about how Uniti Med and Great Place to Work certification visit: https://www.greatplacetowork.com/certified-company/7050898
Want to work with us? See if you are a good fit!