How Does a Travel Allied Health Salary Compare to a Perm Position?
In the medical staffing industry, supplemental staffing continues to be in high demand.  As opposed to their full-time counterparts, Allied Health travelers can travel the country, make significantly more money, and maximize their income by having few living expenses. Uniti Allied is here to give you the support and transparency you need to make the leap from full-time employee to a rewarding career as a traveling Allied Health professional. 
But what is the average travel Allied Health salary? Our team did a comparison of a permanent Allied Health salary compared to a travel Allied Health salary across various specialties. The increases were substantial!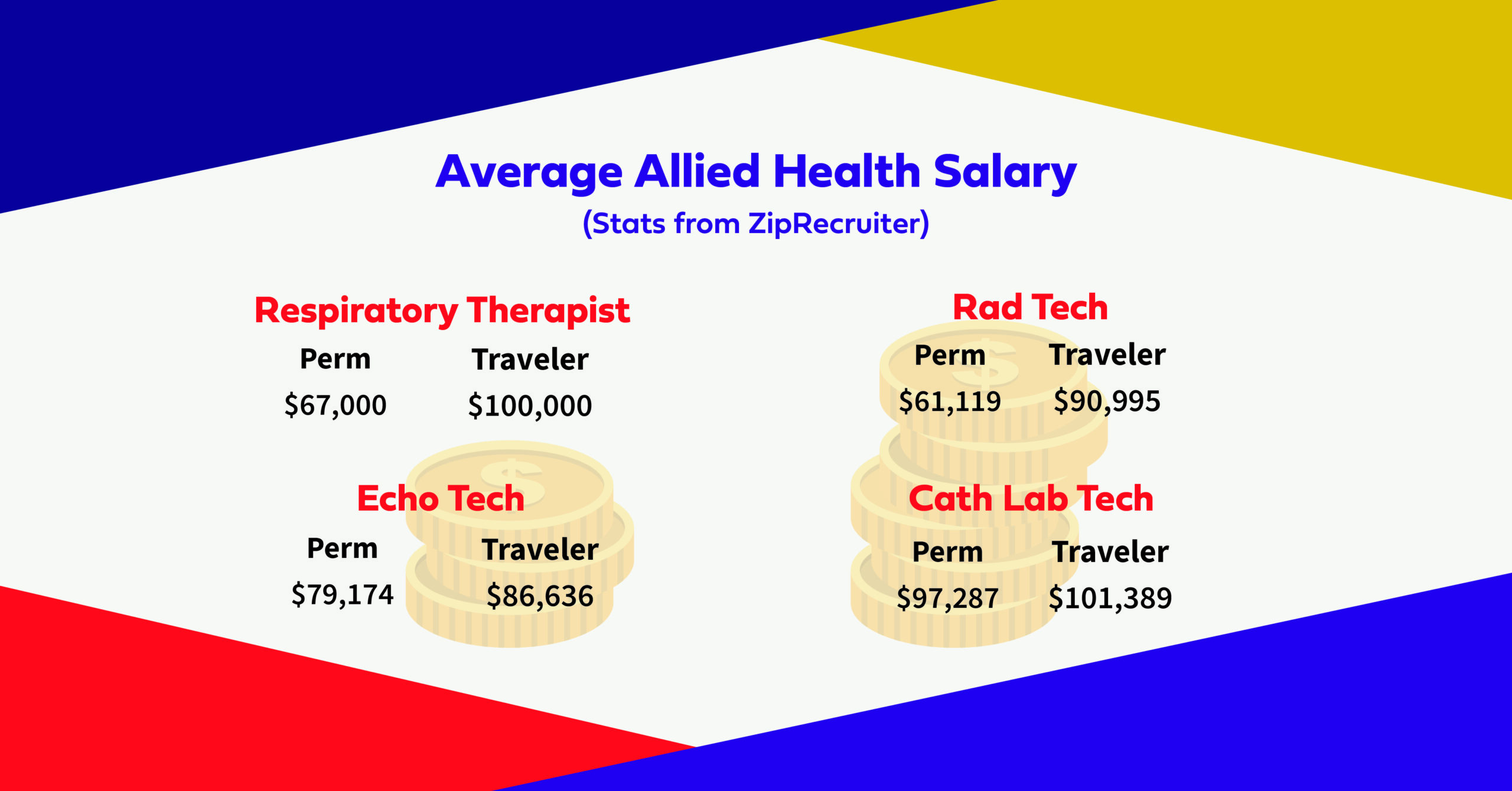 According to ZipRecruiter, the average respiratory therapist salary is $67,000, while the average travel respiratory therapist salary is closer to $100,000. This is almost a 50% increase for hitting the road! The average rad tech salary is $61,119 while the average travel rad tech salary is $90,995. 
In every instance the traveler is making 14%- 50% more! This number also doesn't include the savings that many Allied Health professionals experience through housing stipends, allowances and benefits. 
"Typically, when I qualify a candidate in the respiratory or therapy field, I hear that they're making anywhere from $1,200 – $1,600 per week at their perm positions," said Sean Albright, Uniti Allied Recruiter. "My current travelers are making between $2,200 – $3,500 weekly. And I regularly see rates from $2,500 – $3,000 around the country."
Need More Tips on How to Become an Allied Health Traveler?
Traveling assignments usually last 13 weeks, giving technicians and therapists both variety and flexibility. If you are interested in learning more about transitioning from a permanent to travel Allied Health job we can help! Our recruiters and logistics specialists will help you find the perfect position, housing and required licenses. Contact us today to start reaping the benefits of the traveler lifestyle!