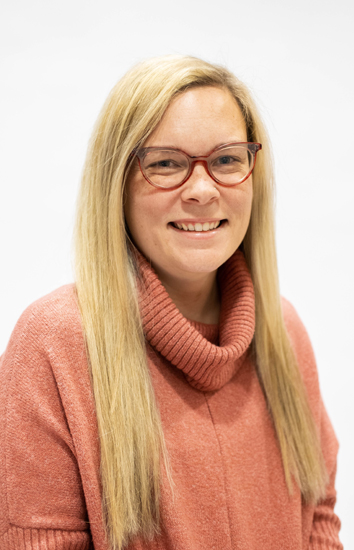 sarah.henry@unitimed.com
402-702-2730
Tell us about yourself.
I love to create anything! Painting, pottery, even tiny homes, you name it and I love to create it!
What do you love about your position?
I love being a recruiter and forming real and meaningful connections with people all around the country!
What drives you at work?
What drives me at work are the amazing connections I have made and wonderful conversations filled with laughter and deep thoughts I've had with every person I've spoken with!
If you could travel anywhere, where would it be?
The next big trip I would love to take would be an African tour. I'd love to see the pyramids in Egypt and go on a month long safari!
Favorite Quotes:
"Do not go where the path may lead, go instead where there is no path and leave a trail." – Ralph Waldo Emerson
"I've been through multiple agencies looking for the right person to help me with the perfect job! And recruiter Sarah Henry has by far been the best recruiter I have ever had the pleasure of speaking with, she is so kind hearted with a wonderful personality. Sarah is always willing to go above and beyond to get her clients into the facilities they want in a timely manner. I've been blessed with how responsive she is to all messages & calls, crossing pathways with Sarah has made my job search so much easier! This recruiter has a lot of knowledge and takes on her job responsibilities well, any client would be thrilled to have her!" – Marissa
"Sarah Henry is the first recruiter I've had the pleasure to work with as a newbie travel RN, she is amazing!! Not only is she patient, kind and conscientious of where I may be traveling to, she's so very personable, welcoming and easy to talk to. LOVE working with her! I'm so excited for my future travel assignments with her assistance and advice.
She's an outstanding person, five stars!!" – Sara
"I have to admit as a seasoned traveling nurse I was a little skeptical using Uniti Med Partners and my now recruiter and, to be honest trusted friend Sarah Henry. They don't have the lengthy track record of some of the bigger firms. I equated this to mean a lack of resources and market knowledge as well as established relationships within the industry that can make the difference between, not only the job, but the small nuanced parts to a contract that will dictate an travel nurses experience over 13 weeks.
What did I get with this up and coming firm? What I initially saw as lack of size I've come to know is that they run a lean ship. In other words not a bunch of excess. Why do I care that they run a financially sound firm (and they do I would know I'm a former stock broker for Ed D Jones) because at the end of the day everyone makes money because I, and the other nurses & allied staff, produce the billable hours that keep everything moving. I know Uniti understands how hard we work and one way they show it is by valuing the money that we generate through our assignments.
The other thing I got out of this small firm in Omaha NE was Sarah Henry, my recruiter. I'll just say this and if you're a travel nurse you know it's a fact, that when you're on assignment you are out there in unfamiliar waters on your own. At least I thought that was the case. Sarah has found me amazing assignments that went above what I had even hoped for, yes in terms of money, but, also because she took the time to get to know me, she always seems to find the right fit for me as a nurse and as a person. And if I ever have ANY issue, and travelers you know there's always something that's not quite right, I don't get panicked or even frustrated anymore. I simply call Sarah and that's the end of it. I wish I was as good an advocate for my patients as Sarah is for me.
I understand this probably sounds like an infomercial but it's all 100% true. If you have any question about your current recruiter or just want to get a feel for what else is out there, from one nurse to another my single best pro tip for travelers is call Uniti Med Partners and Sarah Henry I guarantee your travel experiences before Uniti won't even compare to your future assignments with this firm leading the way." – Shawn