As the Uniti recruitment team grows, we gain more stories, experiences and insights to better match travelers with awesome assignments. And we are so excited to share these stories and experiences with you—our Uniti community.
Justin Jacob is a newer member of the Uniti recruitment team, with eight years of travel nursing experience under his belt to inform his travelers and curate the best job options for them. We sat down with Justin to discuss his career, his recruiting philosophy and his incredibly unique travel adventures.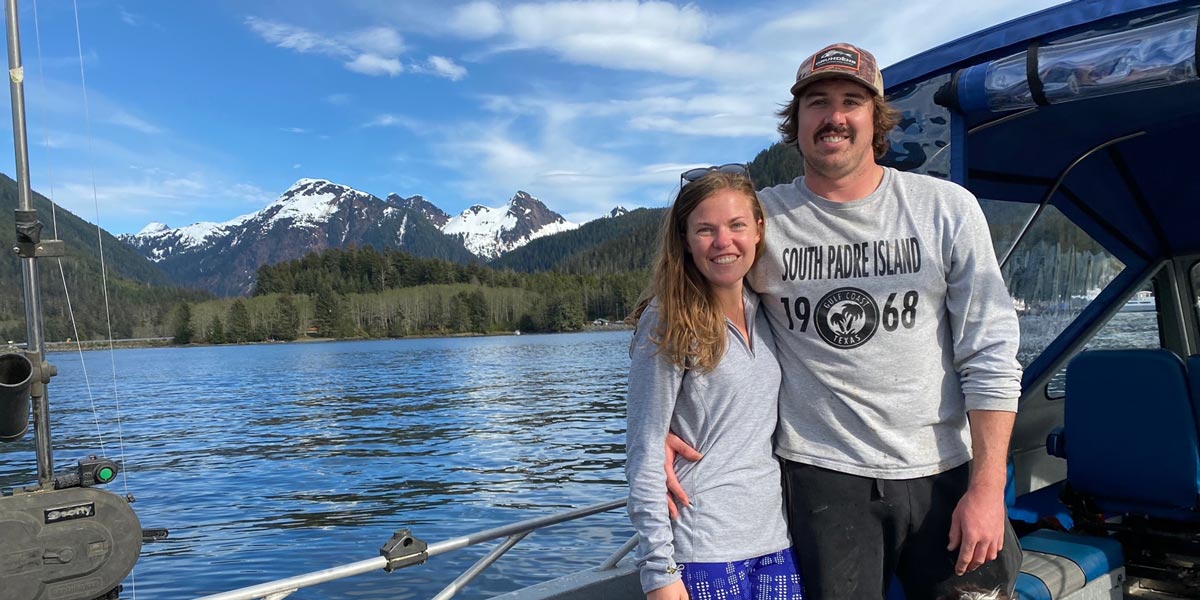 So, tell us a bit about your nursing career and journey to becoming a recruiter.
I started working as a nurse about 10 years ago, when I took a job at an ICU in Rapid City, South Dakota right out of school. In the two years I spent in South Dakota, I gained a ton of experience and got to work with a really diverse patient population. That job definitely prepared me to take the leap into travel nursing two years into my career.
I was a travel nurse for eight years, and worked primarily in ICUs and emergency rooms. A job like that is always intense, but caring for people in the ICU was my job and I loved it.
As I started looking for my next career step, I talked to my long time recruiter, Elsa, and she offered me the chance to start recruiting for this new agency called Uniti. So I made another pivot in my career and worked as a travel nurse and recruiter for a few months before switching to full time recruiting.
Now, I've been full time with Uniti since March 2021. It's strange for me to not be bedside, but it's cool to help people in a new way by setting medical travelers up with awesome assignments.
What was your favorite assignment location when you were a travel nurse?
That's a tough one—each location has been so different. But my very first assignment was in Brownsville, Texas and it made a big impact on me. Though the hospital environment wasn't ideal, I got to live on the absolutely beautiful South Padre Island. On days off, I'd take my dog to the beach and go kayaking out in the ocean. I caught so many fish and spent so much time outdoors while living there. From there, I told my recruiter Elsa that I needed places to have outdoor adventures and she took that request seriously.
I bounced around through Texas, Nevada and Colorado before ending up on assignment in Sitka, Alaska. Sitka completely blew me away. I bought a boat and a piece of land there and started building a cabin I can go back to whenever I want. I'm actually about to go back soon, and my Uniti team members are going to visit at some point. Alaska is certainly an adventure, and I don't know if I ever would have found this place I love so much without a great recruiter like Elsa.
What makes an excellent medical travel recruiter?
The three key qualities of a great recruiter are trustworthiness, honesty and availability. We genuinely listen to a traveler's wants and needs then use our knowledge to find job options they will love. Making travelers feel understood and showing them they're in good hands is so important.
And I make a point of being very forthright with travelers. I was a nurse for 10 years, so I know exactly what they're heading into. I won't send a traveler anywhere I wouldn't go—city or hospital. I'm not going to sugarcoat anything because I want to get to the heart of what my travelers really seek and value. This mutual relationship of trust and honesty is what lets me find the best options for each traveler.
Uniti is honestly unlike any agency I've ever seen. The expertise on our team is off the charts. I get to work alongside brilliant recruiters like Elsa, Mike, Kimberly, and Mackenzie, who all bring a different skill set to the table, making Uniti so special. We're here because we're passionate. And we believe travelers deserve the best.
Ready to discover your next favorite slice of the world? Reach out today and Justin and his team members will help you find your perfect assignment.