Recruiting Resources – Our New Partner
Introducing the newest addition to the Uniti Med Partners family, Recruiting Resources! Our new partner will expand our staffing solutions to CRNAs and Anesthesiologists. Before we get into the details of our exciting new capabilities, we want to pull back the curtain and share how and why we have started this new partnership.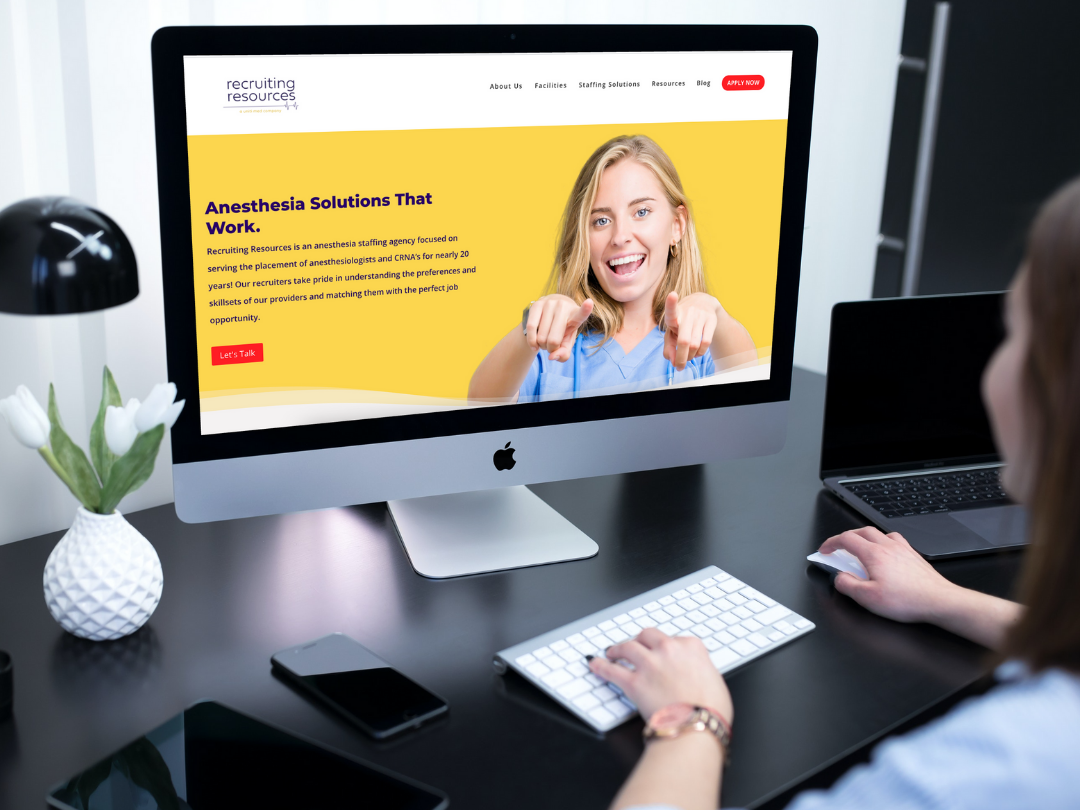 A History of Recruiting Resources
Recruiting Resources launched 18 years ago with a single desk, a phone, and a vision – to find a better, more efficient way to match CRNA and Anesthesiologist professionals with healthcare facilities seeking their services. They have been doing great work for their traveling anesthesia professionals ever since, growing their footprint across the Midwest.
"For 18 years, we've worked hard to establish good partnerships with our providers," founder Christi Richardson says. "When we help anesthesia professionals with their job search, we're not just helping them. They have families, and when we hear that they love their new job, and their families love their new community… it's so rewarding. And that's how we have built long-term relationships and friendships."
But they've also got bigger goals – to connect more and more CRNAs and Anesthesiologists with jobs around the entire country, while maintaining their commitment to always putting their locums and permanent job seekers first.
Recruiting Resources has come a long way from that lone desk and is a perfect partner for Uniti as they continue to grow. We're super excited to join forces with another great recruiting agency and add to the Uniti family of companies.
Uniti immediately knew this anesthesia staffing company was the right partner because they share our dedication to creating great experiences for their travelers – and we have the same philosophy!  
"Recruiting Resources has an impressive reputation in the marketplace, and they've had it for 18 years," said Rich Andersen, founder at Uniti Med Partners. "But more importantly, they have high standards, high integrity, and great relationships with both medical facilities and their locums."
What does this mean for Recruiting Resources? Primarily, they are thrilled to have more resources at their disposal. For instance, a brand new logo and website were launched as part of the rebrand. In addition, several new team members were added to expand capabilities to a national level. For Recruiting Resources' current CRNAs, Anesthesiologists, and facility partners, nothing changes. They can expect to keep getting the same excellent service they've come to expect. 
We are excited about this new chapter, and we can't wait to share more with you. If you are a CRNA or Anesthesiologist interested in learning more, Recruiting Resources offers a $750 referral bonus upon placement. Contact one our our talented recruiters today!