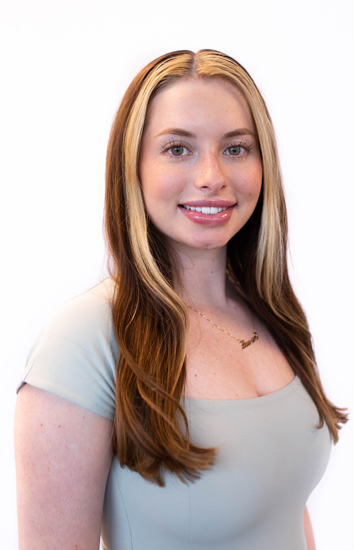 lauren.bryan@unitimed.com
402-267-2518 ext.157
Tell us about yourself.
I spend most of my free time with my friends and family. My mom is one of my best friends and we like to go shopping and find new shows to watch together. When I am with my friends and boyfriend, we like to go out downtown and find fun things to do. About a year ago, I rescued a kitten from the Humane Society. Her name is Malibu, but I typically call her "kitty". Kitty likes to throw her toys at me to wake me up every morning.
What do you love about your position?
I love being able to work in an environment that is so supportive and uplifting. Everyone at Uniti is so kind and wants to see you succeed and grow as a person and in work. I like the idea of being able to make a difference by working in the medical staffing field.
What drives you at work?
What drives me at work is the opportunity to grow and learn new things. I want to make sure I am doing the best I can do at work and always improve with everything that I do.
What makes Uniti Med a great destination for potential travelers?
Uniti Med is a good destination for potential travelers because we truly care about the people who want to work for us. You hear so many stories about travelers getting ignored by their recruiters or taking days to answer something urgent. At Uniti, travelers get put first and are valued as people rather than just workers. Uniti takes the time to get to know their travelers and make genuine connections. Someone that travels through Uniti will feel valued and appreciated.
If you could travel anywhere, where would it be?
My biggest bucket list travel location would be to the Amalfi Coast, I love the beach and you can never go wrong with a trip to Italy.
Favorite Quotes:
"Do what you feel in your heart to be right, for you'll be criticized anyway"- Eleanor Roosevelt
"Character is how you treat those that can do nothing for you"- Nelson Mandela
Favorite Movie?
My favorite movie of all time is Hocus Pocus, all year round.