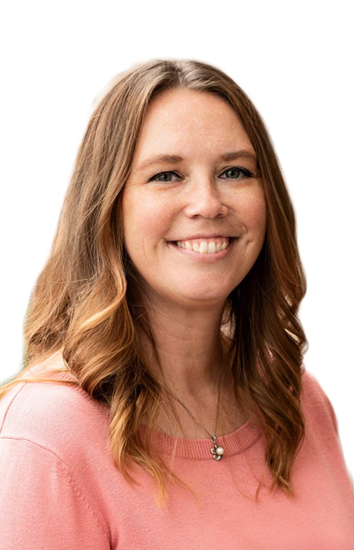 Payroll and Benefits Specialist
kristine.wright@unitimed.com
Tell us about yourself.
I have been married for almost 25 years this April and we have four beautiful children ranging in age from 25 yrs to 4 yrs.  My family is the most important thing in my life.  We have 3 dogs, 2 cats, 1 bearded dragon that seems to be outliving us all, and a fish tank that has a revolving door of fish. A big hobby of mine is to DIY and/or craft things as I just love to be creative.  I am also a big goober and love to be that way as life is too short not to laugh and have fun.  I also play in a women's volleyball league with my second daughter which keeps us on our toes or on the floor depending on the game. 😉
What do you love about your position?
I love being able to work from home, but what I really love is that I get to have a small part in making sure that these hard-working individuals get their paycheck each week for all of the long hours that they put in on a daily basis.  The healthcare industry has gone through enough over these past two+ years, it is the least I can do.
What drives you at work?
Pretty much the same as above.  Plus, I get to work with such a great team here at Uniti!  Everyone is so supportive of one another on a daily basis.  Not to mention I have never been shown so much appreciation in the short time I have been with this company than in the 8 years at my previous job.  And that is definitely saying something!
What makes Uniti Med a great destination for potential travelers?
From what I have seen, our recruiters work very long hours to do what they can to make their travelers happy.  And if something isn't working out right or as quickly as intended for their assignment then they do what they can to try to make it right by the traveler.
If you could travel anywhere, where would it be?
Hands down….Jamaica!
Favorite Food?
Chinese Food or Fuji Japanese Steakhouse is amazing as well!
Favorite Quotes:
I am always saying to my husband, my kids and myself that life is too short to be unhappy. I am not sure whose quote that is or where it came from I just do my best to keep negativity out of our lives.  I do like this one below as well.
"Be yourself; everyone else is already taken." – Oscar Wilde