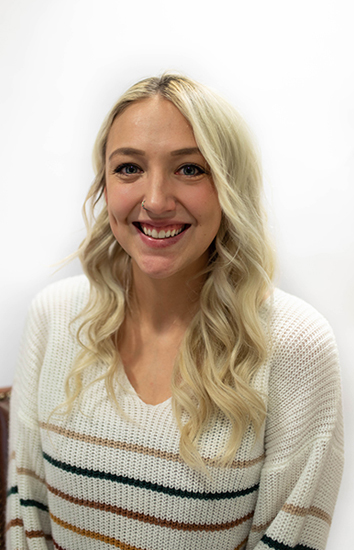 Tell us about yourself.
I am a married mother to four amazing children, who keep me just as busy as my career does. My husband is one of ten children, and his entire family meets at his mom's house for Sunday Dinner every week that is almost always made from scratch. All ten kids, spouses, and twenty-one grandchildren, it's chaos and fun at its finest and one of the best parts of my life. We spend our days running between families sporting events, playing in the backyard with our Husky, Graham, enjoying some very intense and wild family game nights, and we go fishing every chance we get. Free time is rare to me these days, but when I do find some, I love to indulge in a good book.
What do you love about your position?
I absolutely love helping people and building these meaningful relationships. Not only do we get to help travelers fulfill their dreams and acquire a taste for that desire of wanderlust, but we also get to provide relief to the staff in healthcare facilities all over the country, which is needed now more than ever. It's so much more than "just a traveler filling a job". It's enabling their staff to go home and see their kids more after working double shifts for weeks or finally get some rest. It's providing the safe and amazing care to our nation's mothers, fathers, grandparents, children, etc. that they deserve. On the outside people might think it's just a job, but the impact this makes on so many people is profound.
What makes Uniti Med a great destination for potential travelers?
Uniti Med Partners is made up of an amazing group of people from the industry that have gathered years of experience and knowledge and came together so they could do it RIGHT. They know what their travelers and clients want and need. Outstanding customer service, transparency, trust, just to say a few. The healthcare industry is the backbone of our nation, and they deserve the same amazing care that they provide to all of us. Here at Uniti, it's what we strive for.
If you could travel anywhere, where would it be?
This might sound kind of typical, but I would love to check out Hawaii. Seeing the "The Haʻikū Stairs" is definitely on my bucket list.
Favorite Quotes:
"It's not about what it is. It's about what it can become." – Dr. Seuss
"Success doesn't come from what you do occasionally, it comes from what you do consistently." – Marie Forleo