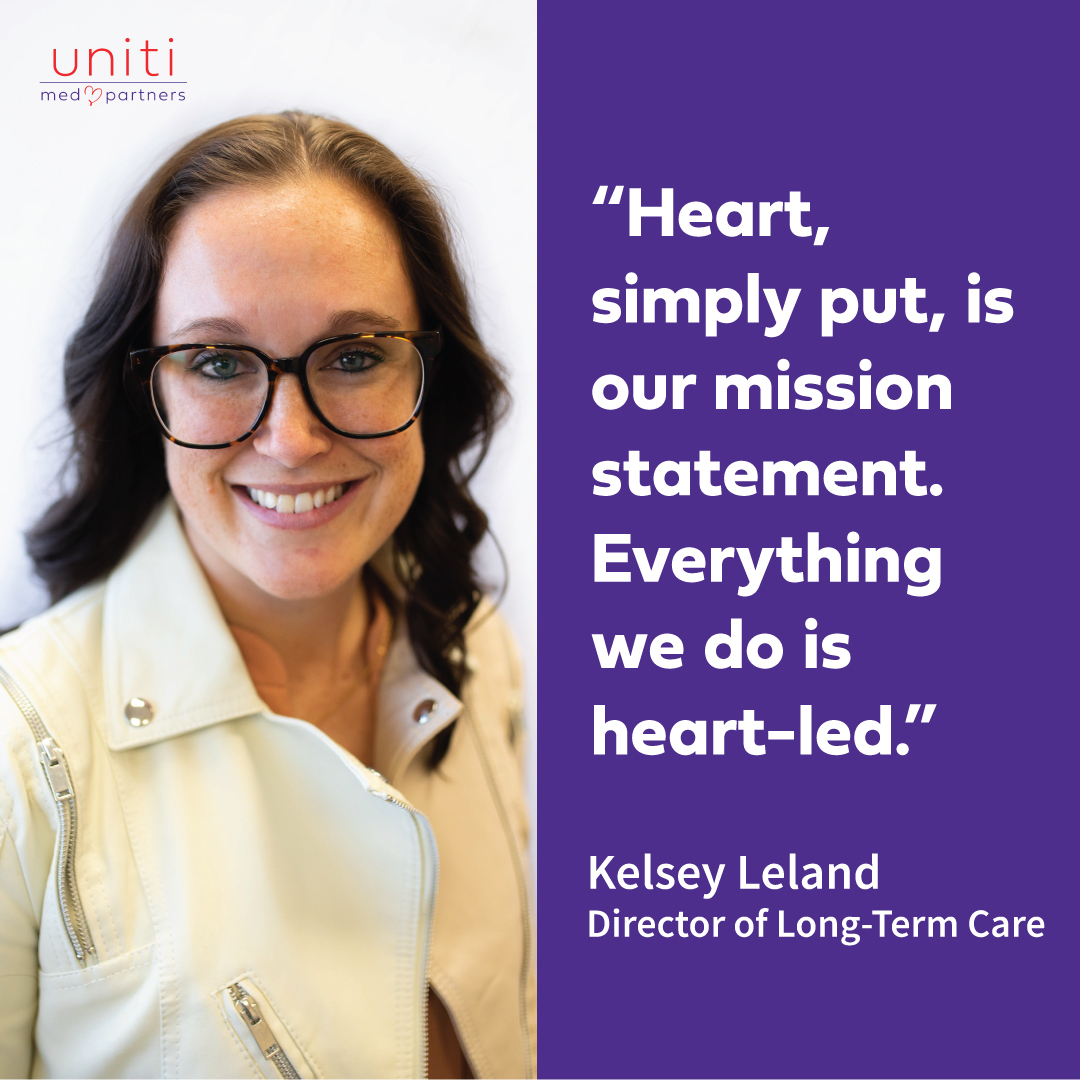 Director of Long-Term Care
kelsey.leland@unitimed.com
402-275-6214
Tell us about yourself.
I am from Fremont where I have lived most of my life. I am huge on family and have two children Banks and Blayklee. We love getting outdoors whenever we can from trips to the park or going on hikes at nearby trails. I like to dabble in photography and I am grateful my children put up with me as they are usually the ones at the other end of my lens.
What do you love about your position?
I started in healthcare as a CNA/MA in assisted living and worked my way up to Administrator. Family has always been what drives me to do what I do and I always considered my residents and coworkers to be members of my extended family. Today with my role in assisting communities with their staffing, I feel this value holds true and I consider every traveler we place in a community to be family helping family.
What drives you at work?
My family is what drives me each and every day. Everything I do is for my own family and I know with each traveler we help connect with an amazing community we are making someone else's family happier and better.
What makes Uniti Med a great destination for potential travelers?
Heart, simply put, is our mission statement. Everything we do is heart-led and I feel this translates into knowing that traveling with Uniti or welcoming Uniti travelers into your community means you are working with people who truly care.
If you could travel anywhere, where would it be?
I believe every experience while uniquely different is exactly that, an experience. I have not done a lot of travel as of yet, but a goal of mine is show my family the world and I look forward to the countless adventures we will experience together.
Favorite Quotes:
"We cannot become what we want by remaining what we are." -Max Depree