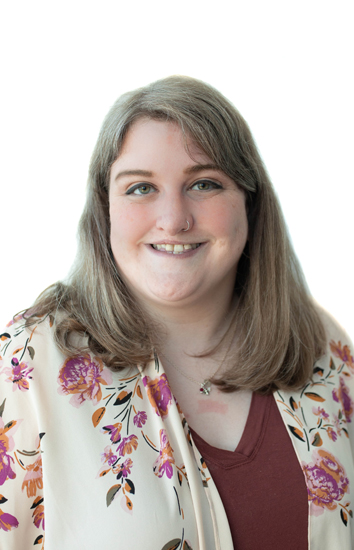 Senior Compliance Specialist
katie.ray@unitimed.com
402-243-1381
Tell us about yourself.
I was born and raised in Omaha, NE. I am married to my best friend, Kyle. We have a corgi and a corgi mix named Benson and Ryder as well as a cat named Grace. I graduated from UNO with a degree in Sociology in 2014 and have worked in the medical staffing industry for 3 ½ years now. I have many hobbies and interests including playing video games, collecting trading cards, reading, seeing movies with my husband, shopping and enjoying nature (including our yearly trip to Lake Okoboji). We love to spend time with our two nieces too!
What do you love about your position?
 I love that I can help our healthcare heroes get started on a new journey in their career and help make a difference in their lives as well as their patient's lives.
What drives you at work?
Teamwork! Compliance can be a pain for travelers, but if we all work as a team, we can knock it out quickly and accurately so they can get started on their assignment with no hassle or worries!
What makes Uniti Med a great destination for potential travelers?
Uniti is a close-knit company whose size is advantageous for healthcare travelers seeking a more personal connection with their recruiters and compliance specialists.
If you could travel anywhere, where would it be?
Definitely Japan and Europe!
Favorite Quotes:
"Life is what happens when you're busy making other plans. – John Lennon,  
"If one has no sense of humor, one is in trouble." – Betty White,
"It is during our darkest moments that we must focus to see the light." – Aristotle
3 Things On Your Bucket List:
Going whale watching, visiting Japan during cherry blossom season, Go on a roadtrip across the US