Just for a second, close your eyes and picture yourself feeling the cool springtime air as you look up at Mount Rushmore for the first time. You never thought you'd be here, looking at the monument that cost $989,992.32 and took 14 years to finish.
But, that's what is possible when you live the adventurous life of a traveler, isn't it?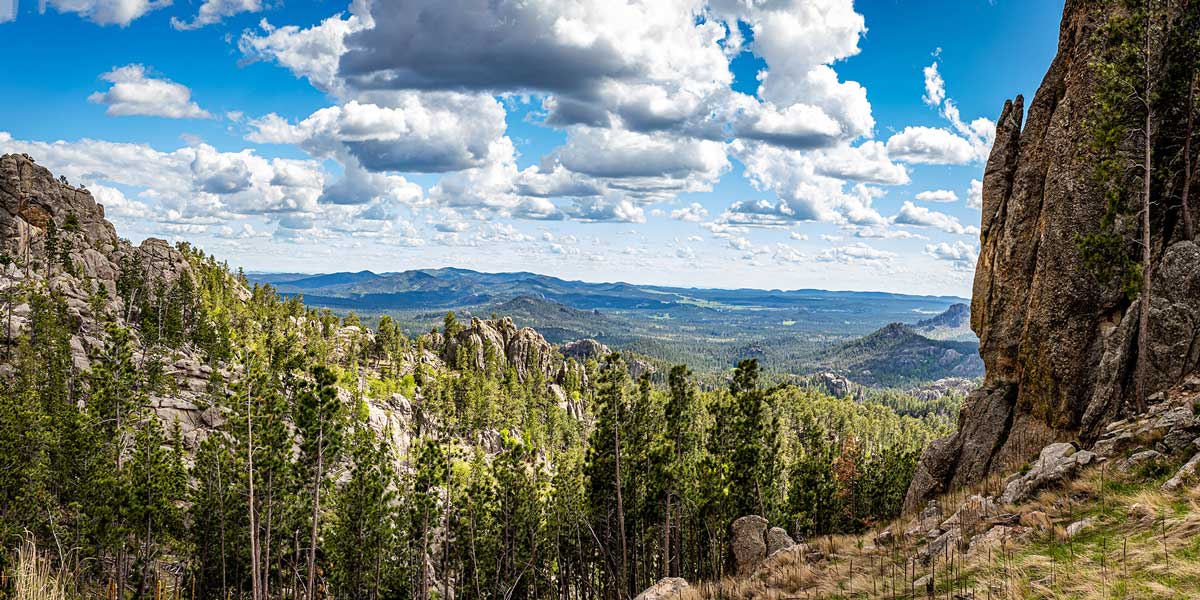 Close your eyes again.
This time, you're caving at the Land of Fire & Ice in the New Mexico desert, or dipping your toes in Lake Winnebago or kayaking over the Portland shipwreck lying in shallow waters in Bell Bay.
All of that is right at your fingertips when you choose the lifestyle of a travel nurse. At Uniti, our goal is to land you in the right spot for your next assignment, no matter where or what you're looking for.
You should always consider the kind of weather you want to work in, job availability in your specialization, your current goals and priorities and your overall travel plans.
We understand that this process can be overwhelming, but our experienced team will help you filter down the best travel options based on your needs to make sure you land the best possible assignment for spring adventures.
Here are some of our favorite springtime prompts and locations to get you brainstorming:
Do you have a bucket list? (Of course you do, you're a traveler!)
If so, then you're in luck if you travel to Rapid City for your springtime assignment. You can cross Mount Rushmore off your bucket list then bask in the scenic drive down the breathtaking Needles Highway. But that's not all this destination has to offer.
The Black Hills of South Dakota burst into life in the springtime, offering endless opportunities to enjoy the outdoors and the lovely Rapid City community. In your free time, you'll take a stroll around Rapid City's Main Street Square to see the magnificent granite sculpture—The Passage of Wind and Water—and visit the fun local shops. Just outside the city, there are miles of hiking trails in the Black Hills National Forest.
Hidden Gem: Start your day by grabbing a coffee with freshly made almond milk at Harriet and Oak. After your caffeine fix, head out to Founders Park and hike through the history of Rapid City and take in the sights of Rapid Creek and the beautiful hills. And be sure to set your reservation at Kathmandu Bistro, so you can settle right in to the best Indian food around after a day of hiking.
Are you tired of winter?
If yes, look no further than spring in New Mexico, where you are almost guaranteed perfect weather. The sun shines 310 days per year in Albuquerque, the desert climate gets very little rain and in spring, the extreme heat of summer is months away. Begin your desert adventure at one of Albuquerque's many outdoor dining options, and peruse the shops along the city's stretch of Route 66. Then, escape to nature at the Rio Grande Nature Center where you can spot hundreds of species of birds and walk the tranquil hiking trails.
Hidden Gem: Located on the Continental Divide, New Mexico's Land of Fire & Ice features two self guided trails: one into the Bandera Volcano and the other into the perpetual Ice Cave. You can walk through the twisted old-growth Juniper, Fir, and Ponderosa Pine trees; over the ancient lava trails; down into the cave; and into a dormant volcano. (An ice cave? Sign us up!) Hungry on Route 66? Hit up Tia B's La Waffleria for some of the best waffles in town. And if you want to escape for a day or two, you can hop on the Rail Runner train to Santa Fe. The trip only takes an hour and a half and opens up a whole new part of New Mexico to explore.
Do you need a getaway that features little noise and less distractions?
If you're looking to escape to a town right out of Gilmore Girls, then Chilton is the destination for your spring assignment. This cozy small town on the edge of Lake Winnebago is surrounded by beautiful rolling hills and contains a welcoming, lively community. Local festivals are a frequent occurrence in Chilton, and several state parks are just a quick drive away. For an outdoorsy weekend trip, drive an hour and a half north to Door County, Wisconsin. This area is a unique peninsula surrounded by Lake Michigan and is reminiscent of a quaint oceanside town, with plenty of waterside activities to enjoy.
Hidden Gem: You can get the best cup of coffee in town at Terra Verde, which encapsulates the small town feel with its atmosphere. And who is going to complain about from-scratch bakery and mouth watering paninis, to their bottomless cups of coffee, which is roasted on site? (Hint: Not us).
Are you looking for something to take your breath away?
Then stop what you're doing and find an assignment in Alpena, often referred to as the Sanctuary of the Great Lakes. At Thunder Bay National Marine Sanctuary, the cold, fresh water of Lake Huron has preserved a nationally significant collection of nearly 200 historic shipwrecks in and around the sanctuary that you can explore.
The adventure doesn't stop there.
You can find dozens of unique natural wonders to explore here, including beaches, forests, fossil beds and sinkholes. Take a day to kayak along the rivers, hike through the trees or tour the multiple lighthouses on the shore. And as the Sanctuary of the Great Lakes, the community of Alpena will always welcome you back from a long day with a good meal and comfortable lodging.
Hidden Gem: Overlooking beautiful Hubbard Lake, Churchill Pointe Inn has been serving high quality and fresh cuisine and offering comfortable lodging in the best traditions of Northern Michigan hospitality since 1927. The Inn ranks No. 2 in all of Michigan in waterfront dining and is the perfect place for a sunset view.
This spring, work hard and embrace your free time in the great outdoors. Uniti will help you find the location and assignment that works for you, and you take the adventure from there. To find your next assignment today, reach out to the Uniti recruitment team.