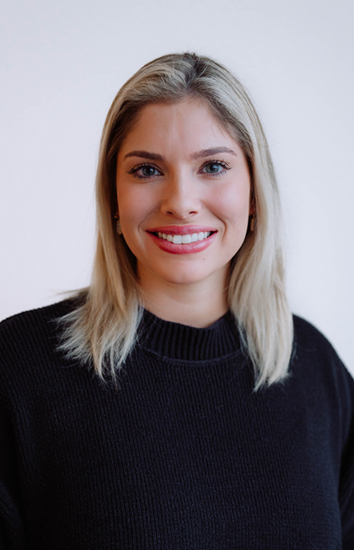 grace.whitlaw@unitimed.com
402-243-5298
Tell us about yourself.
Hi there my name is Grace! I graduated from Briar Cliff University in 2020 with my Bachelor's in Environmental Science and Biology. I played 4 years of volleyball at BCU & have a love for all things sports and the environment. I am very competitive, team oriented and the ultimate hype woman! I have a very special cat named LG who demands all my attention on a daily basis. My hobbies include but are not limited to; Trying any and all foods, keeping up to date on all things sports related, spending time with my friends, and coaching volleyball outside of my full time job as a recruiter!
What do you love about your position?
I am beyond grateful & love that I get the opportunity to work with individuals from all different cultures and backgrounds to help provide care and love for others.
What drives you at work?
I get the opportunity to make someone's day/life better. Whether that's with a new travel journey, a phone call, or even a text. If I can leave someone better than when I found them, I did my job.
What makes Uniti Med a great destination for potential travelers?
Uniti Med is a unique company to be a part of because it's not about the $$ to us, we genuinely care about our travelers well-being and only want the absolute best for them. It's easy to feel like a number with some companies, Uniti ensures that our travelers are heard, taken cared of, and prioritized to ensure the best experience.
If you could travel anywhere, where would it be?
Costa Rica – I have traveled here before and it has a special place in my heart. The biodiversity and culture this country holds is unlike any other I have ever experienced, it's truly magical.
Favorite Quotes:
"Be the one who nurtures and builds. Be the one who has an understanding and a forgiving heart, one who looks for the best in people. Leave people better than you found them."
3 Things on Your Bucket List:
Sit courtside at an NBA Finals game. Visit Japan and travel to its major cities. Travel to Australia and experience the Great Barrier Reef.