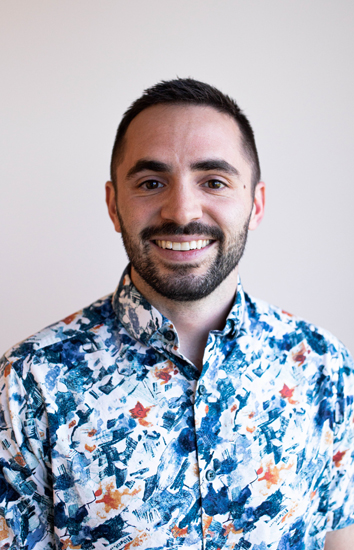 Tell us about yourself.
I grew up in Atlanta, GA and moved to Falls City, NE when I was 16. I just got married this year and we have an 11-month-old daughter. We have an Aussie/Catahoula mix who is the most energetic and attention needy dog I've ever met, and we adore her. I love music and concerts, mostly old school/underground hip-hop and rock. I dabble in some guitar playing and video games, but a lot of my hobby time is dedicated to fantasy football and hockey.  
What do you love about your position?
I love the prospect of helping nurses achieve their professional and personal dreams, be that traveling, providing a better life for their family, or whatever drives them.   
What drives you at work?
There is nothing better than giving my all to a client and hearing or seeing their appreciation for what I have done. If I can provide them with a little more comfort, security, and trust, then my job is done.
What makes Uniti Med a great destination for potential travelers?
 Everyone that joins Uniti becomes family. We care about you as a person, not just you as a nurse.
What differentiates you from other recruiters?
I base everything I do on building a relationship with you. You are not just a number to me and I want a partnership that is fruitful for the both of us. Your livelihood is in my hands and I will do everything I can to nurture that.
If you could travel anywhere, where would it be?
The Canadian Rockies or Iceland. I have been to the Canadian Rockies once before and loved it but didn't have as much time as I would have liked to explore.