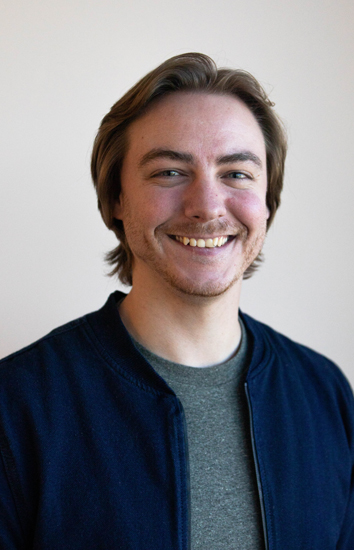 Tell us about yourself.
I am a musician/singer songwriter. I have been married to my wife, Sara for six years. We have a dog named Watson. I enjoy video games, movies, and travel. If I could travel the world for the rest of my life, I would.
What do you love about your position?
I love getting to dive into tasks and see that, every time I complete a task, I am helping everyone involved with Uniti by doing my part, whether big or small. I love this family, and seeing that my role has an impact is such a gratifying feeling.
What drives you at work?
My "why" is helping people. That's really the only thing that gets me up in the morning. I know that I get to come to a place where I can help, and know that when I'm helping Uniti, Uniti is helping the country, and even the world. There is a really cool ripple effect to watching how your actions affect so many people on a daily basis.
What makes Uniti Med a great destination for potential travelers?
Uniti is a great place for travelers because we care. I haven't met a single person here who doesn't love what they do, and genuinely care about the people they work with; both in the team aspect and with the travelers.
If you could travel anywhere, where would it be?
If I could travel anywhere, it would either be Edinburgh, Scotland or New Zealand. I've known people from both of those places, and people who have just visited, and they all say that those two places are amazing. Also, they are beautiful places as well.
Favorite Quotes:
"There will soon come a time when we all must choose between what is right and what is easy." – Albus Dumbledore
Favorite Movie?
My favorite movies are series. Lord of the Rings, followed closely by the Harry Potter series.
Favorite Band/Song?
Favorite band is Queen. Favorite song actually isn't by Queen, funnily enough. It's Glosoli by the band Sigur Ros. It will probably play at my funeral. Fun Fact: I used to play gigs at coffee shops in my hometown. My favorite thing to do is get a topic or keyword and make up a song on the spot.