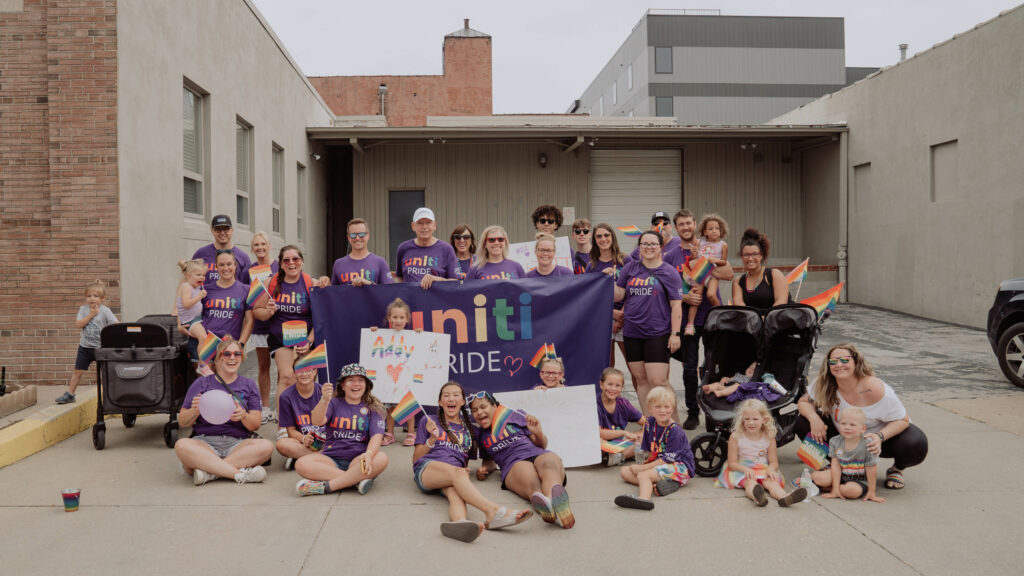 What do we mean when we say, "the company with heart"? For us, it means leading with compassion and empathy. Uniti just turned 2 and it continues to be an amazing ride on this path of growth. Our focus will always be to take the best care of our travelers and clients. Along the way, we are also committed to making a positive difference in the world around us. Whether it's doing the Polar Plunge for the Special Olympics, Park Cleanup for Earth Day, Habitat for Humanity, or serving meals at an area shelter, Uniti Med believes in making the world better and that starts with making sure our employees have the chance to give back to the community during company hours.
Uniti Med believes social responsibility and community engagement are important and necessary as a part of our company and culture.  
2022 allowed us to make memories, have lots of laughs, and do good in our community. Since we are 2 and it happens to be the start of the new year, we thought we would take a walk down memory lane.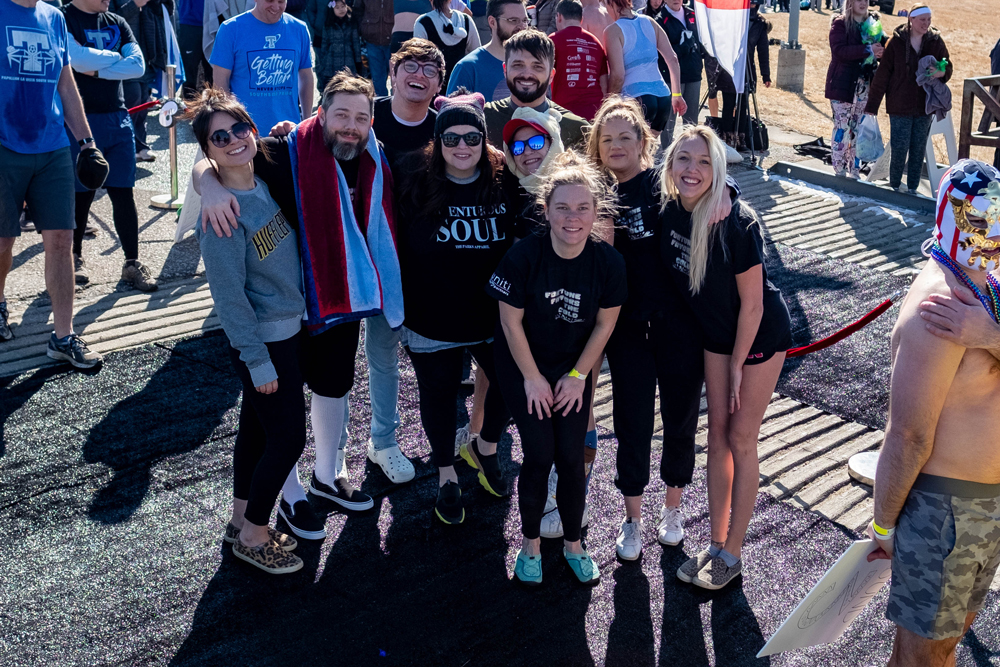 Special Olympics Nebraska: Uniti Med participated in the Polar Plunge and although the water was FREEZING, the camaraderie we felt doing this for a special cause made it worth it. If you have never gotten the chance to do something like this, do it—heck, join us next year! We followed up our Polar Plunge event the following month by volunteering at the Special Olympics Nebraska Spring Games. We got to spend the day helping cheer on and time the athletes while they competed. Seeing how the Polar Plunge contributions are used to make a difference in the program was indescribable. We will do this EVERY. Single. Year.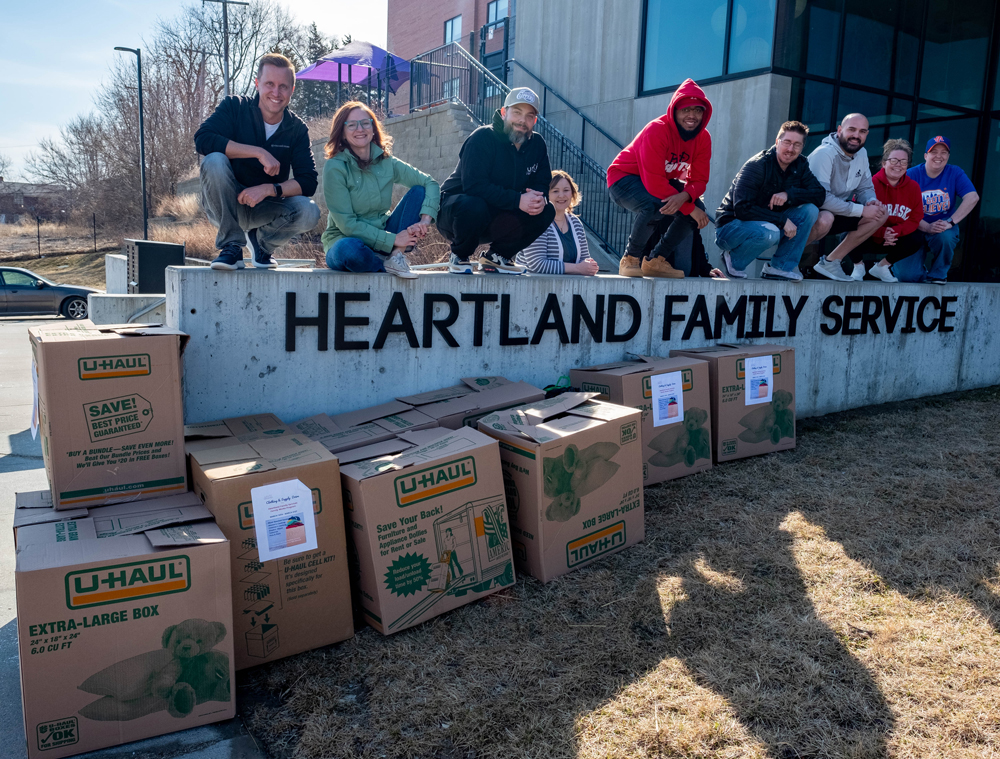 Heartland Family Services:  During the month of March, we're turning our eyes and hearts upon women in need of a little more than just recognition. The Family Works program at the Heartland Family Service endeavors to address trauma and addiction to create the path toward recovery, redemption, and independence. Their residential programs allow the women they're serving to preserve and strengthen their relationships with their children, a critical component to the safety, health, and well-being of the family. Many of the families cared for in this program escaped abusive and dangerous situations and now find themselves in need of every necessity. From clothing to hygienic goods, Family Works provides the pieces needed for creating self-sufficiency.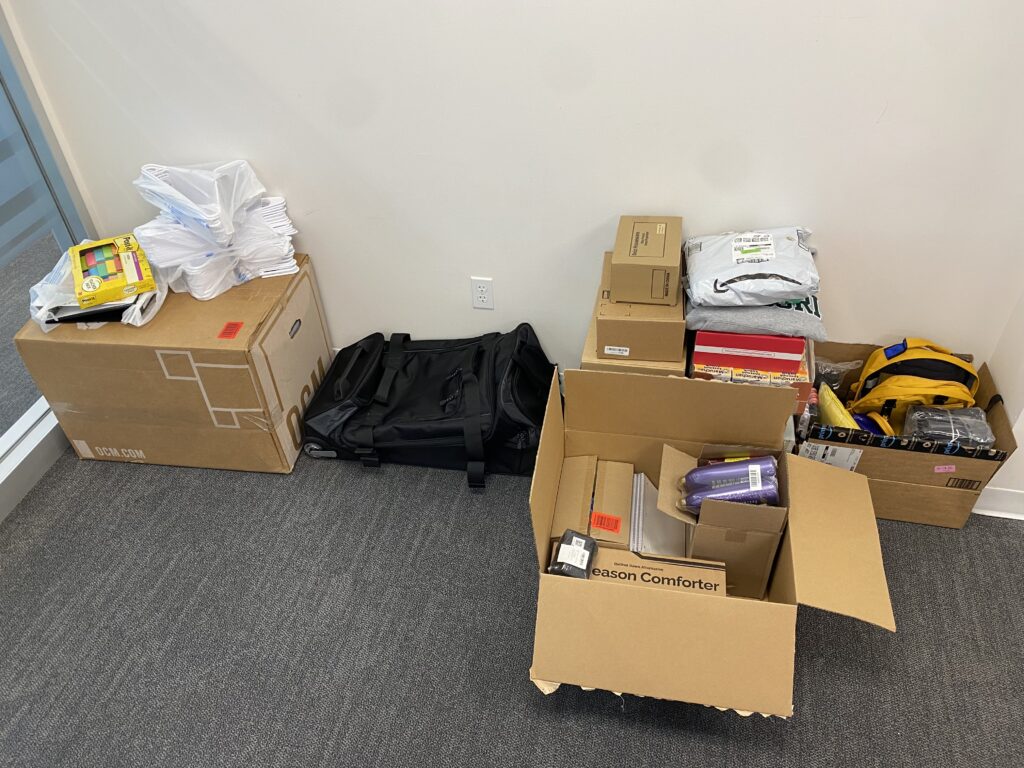 Lutheran Family Services: Uniti heard about a young lady that was aging out of the foster care system and needing supplies as she headed to college. Her story of perseverance inspired us to rally and get as many things as possible on her wish list so that her dorm room was all set up and she had all the supplies needed to conquer and succeed in this next chapter.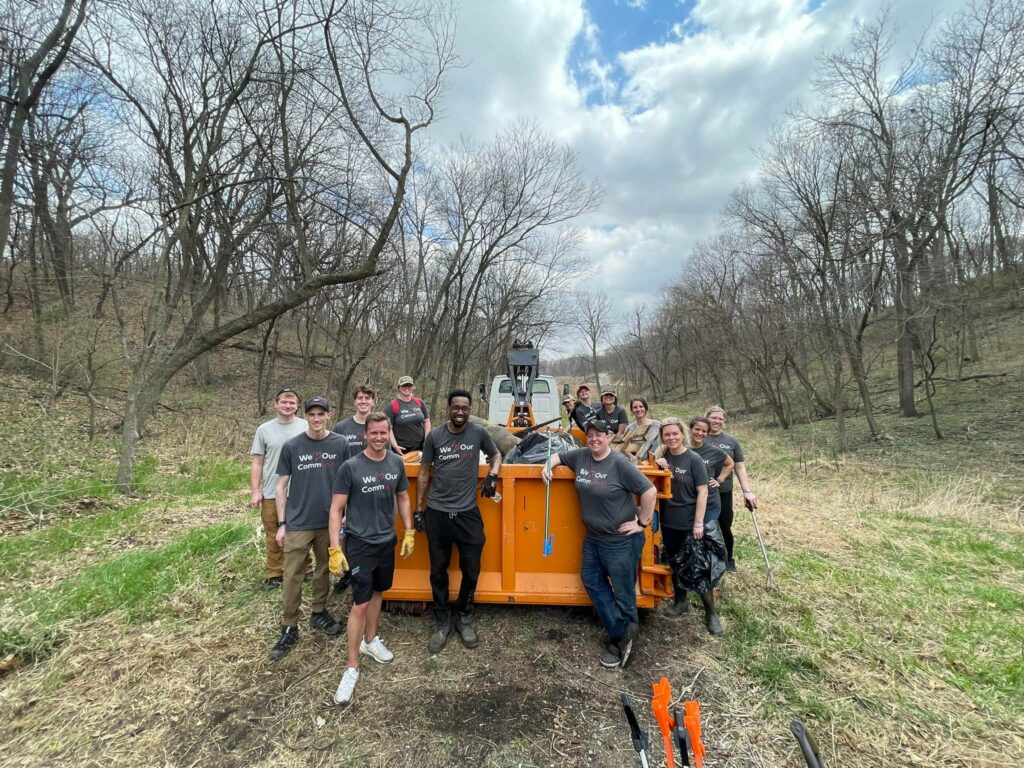 Omaha Parks and Rec: In honor of Earth Day, we spent several hours cleaning Spring Lake Park. Making a difference can be as easy as getting a group of people together and picking up trash. We have one world, and it is our job to take care of it.  We are just borrowing it from future generations.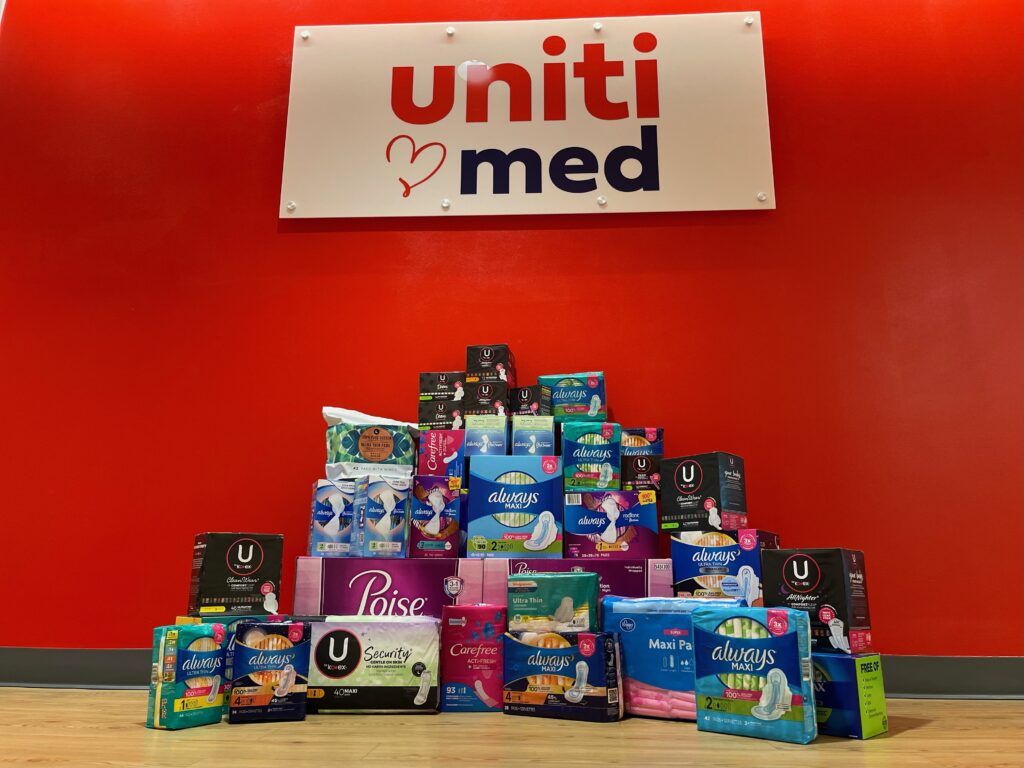 Women's Center for Advancement: The WCA assists victims of domestic violence, sexual assault, human trafficking and stalking. We had been informed that the WCA was in dire need of feminine hygiene products and wanted to rally as a company to donate as many products as possible to the women they serve.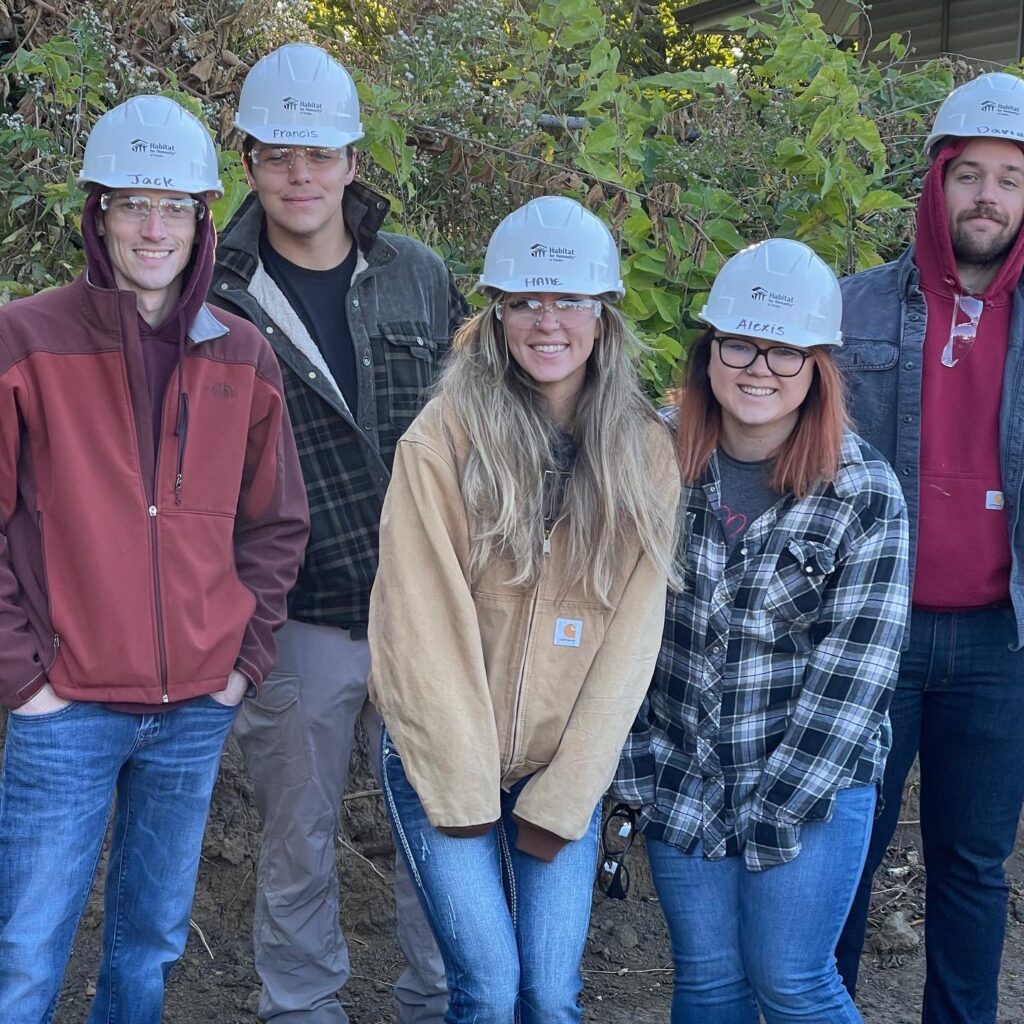 Habitat for Humanity: The mission of Habitat for Humanity: "We build strength, stability, and self-reliance through shelter."  Uniti spent the day working on framing one of the habitat homes and what we learned is… this work is not easy, but it is teachable. We loved helping build a space for a family to make memories in and taking some of the skills we learned into our own homes.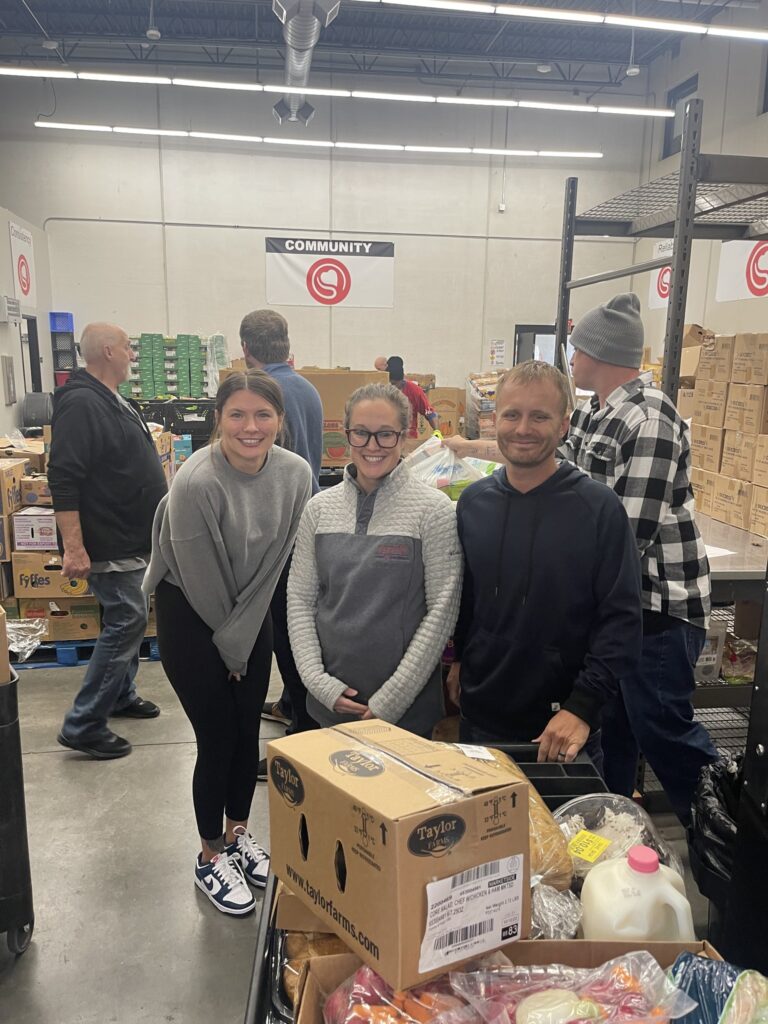 Heart Ministry Center – "Dignity for All": The Heart Ministry Center offers several programs to the community and Uniti was fortunate to get to help serve food in their weekly food distribution program. Every week 1,000 families go to the Heart Ministry Center food pantry program to get some of their family's nutritional needs met. Uniti spent the afternoon helping hand out food to the area families and left with a desire to do more. This organization provides so many services and opportunities, and we can't wait to be a part of it again in 2023!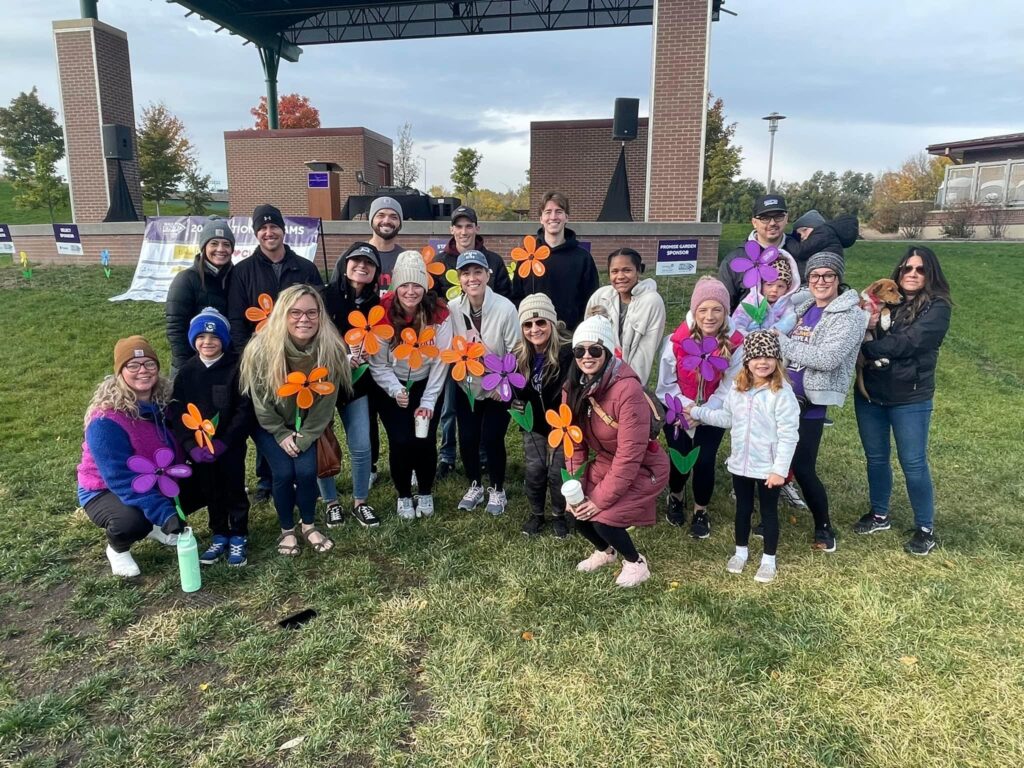 Alzheimer's Association of Nebraska: Alzheimer's disease is the 7th leading cause of death in the country with nearly 6 million people living with some form of Dementia. Uniti employees brought donated books and we set up an in-office book drive to raise money for the Walk to End Alzheimer's. Through our book drive and donations, we were able to raise $2,000 to help fund research to help end Alzheimer's.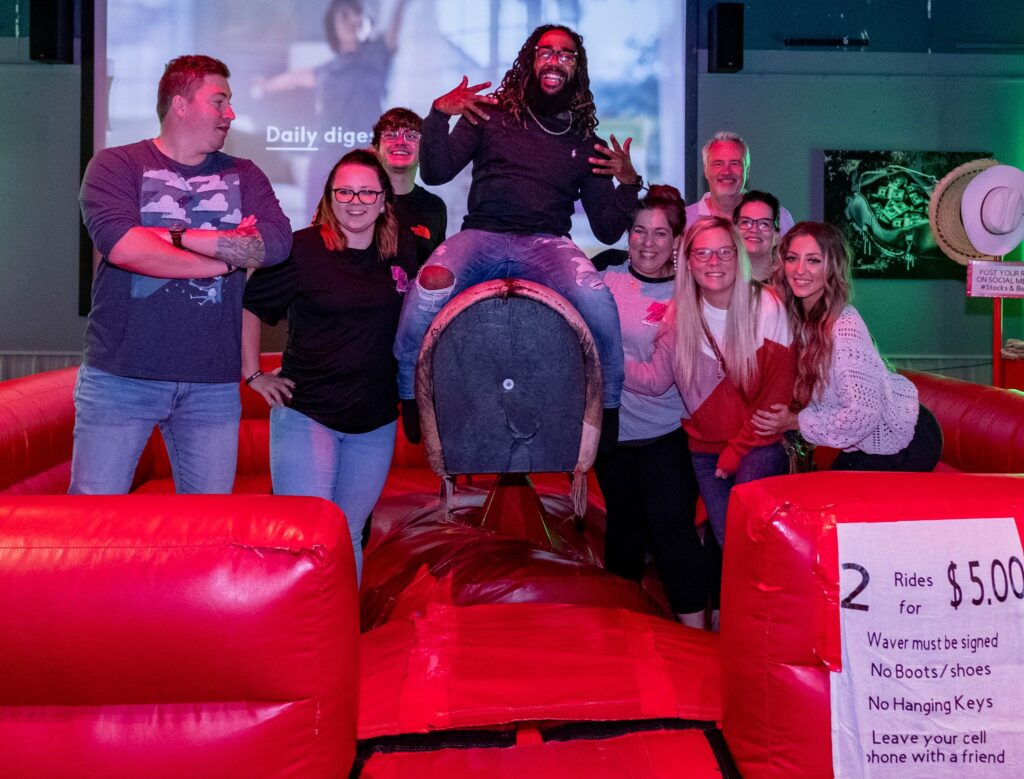 Pink Ribbon Rodeo (benefiting Project Pink'd): Uniti was proud to be a corporate sponsor for an organization that helped raise money for women who are/have battled breast cancer. This organization works to raise money for Project Pink'd in Omaha. Project Pink'd helps individuals diagnosed with Breast Cancer support on many levels. They provide resources, meals, financial assistance and comfort items while they are in the middle of treatment.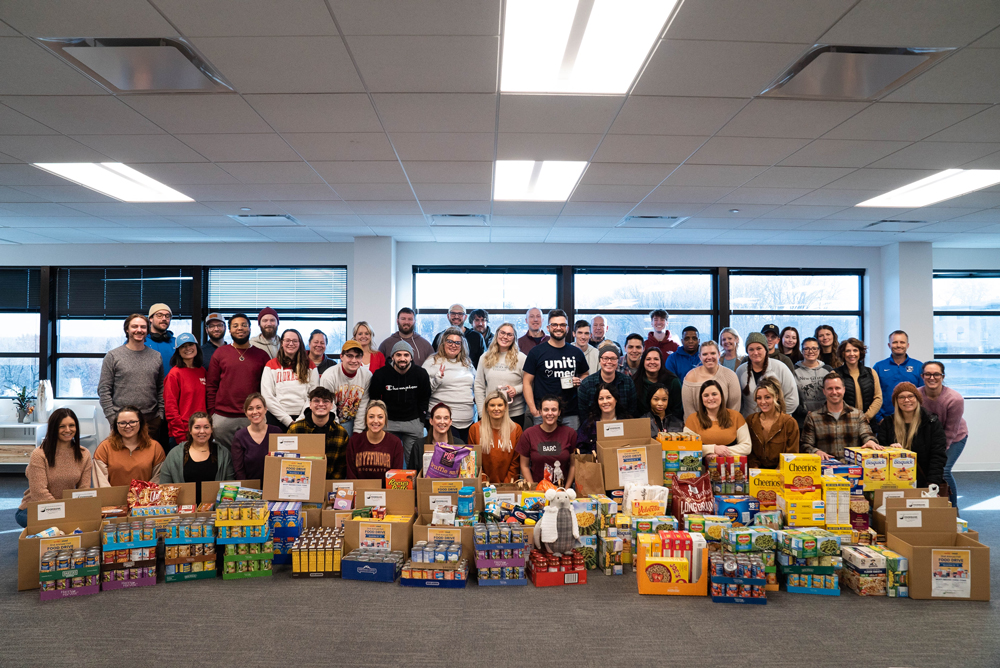 Food Bank for the Heartland – Did I mention we just turned 2? This year we got to do our first "Annual" event. Our first year in business and the initial event Uniti rallied behind was a food drive for the Foodbank of the Heartland. We were so excited to be able to donate 300 lbs. of food. This year our company got bigger and that means our rallying got bigger, too! We were thrilled to be able to donate 2,300 pounds of food for local families with food insecurity during the holiday season.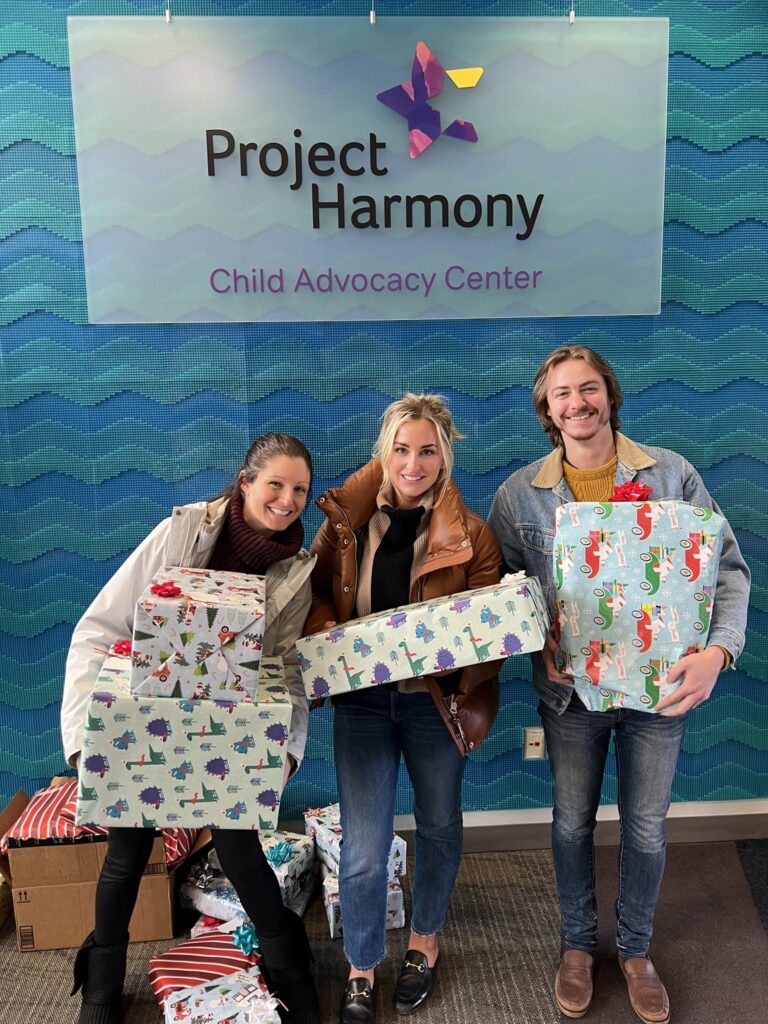 Presents for Project Harmony: Project Harmony focuses on helping children who have experienced abuse and trauma. This organization provides forensic interviews, advocacy services, and a children's shelter for kids who are waiting to be placed in foster care. This year Uniti adopted children and families that Project Harmony serves to help make their holiday season brighter. We had the opportunity to provide presents for 36 people this year. Although "things" don't always help when situations are very tough, our hope was to remind these kids that they matter and are thought of during this season. 
We hope your 2022 was as meaningful as ours, and that your 2023 is filled with opportunities to make a difference in your commUniti.  Whether you volunteer your time, host a drive, or donate to an important cause, it matters and makes a difference.