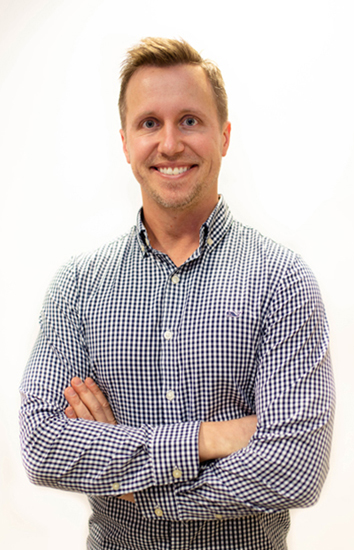 chris.sund@unitimed.com
402-235-5075
Tell us about yourself.
I am married to my wonderful wife Courtney, who is a registered respiratory therapist. We have three boys that are very active in school and sports. We love to travel and being outdoors. One of our favorite things to do is boat and I really love to wakeboard and wake surf.
What do you love about your position?
I love the difference that we can make on the lives of our travelers, our facilities we staff, our internal employees, and the communities we serve and live in.
What drives you at work?
I'm driven by the desire to make a difference. There is nothing better than going home after work and knowing that you were able to help others. I grew up and live in a small town. We have struggled with staffing help in our hospitals and nursing homes for a long time. When my wife's grandma was put on hospice, I will never forget the family gathering to get a chance to say their goodbyes. I looked around the facility and noticed travelers that were there to make sure that my friends and families loved ones were getting the care they deserved. Knowing that we played a part in that and helping so many other communities across the country is why I am proud to be a part of Uniti.
What makes Uniti Med a great destination for potential travelers?
Uniti understands the importance of finding the right healthcare professionals. We know they are going to be making an impact on the care of someone's loved ones, and we want to make sure we are finding the right person. We get to know our travelers and they become part of our family. We make sure they feel valued and appreciated for all they do.
If you could travel anywhere, where would it be?
I would love to go to Denmark. Two of my grandparents are from there and the same goes for my wife. I would love to see where my heritage comes from.
Favorite Quotes:
"Two roads diverged in a wood, and I— took the one less traveled by, And that has made all the difference." – Robert Frost