Uniti Med is pleased to announce the promotion of Chad Crawford to the esteemed position of Chief Sales Officer (CSO). This advancement comes as a recognition of Crawford's exemplary leadership, strategic acumen, and tireless dedication to driving process, growth, and innovation within the organization.
Crawford has clearly influenced shaping the company's strategic direction. Guided by his leadership, he has overseen the establishment of multiple departments, delivered coaching to the sales team and its leaders, and contributed companywide industry insights to navigate the dynamic marketplace.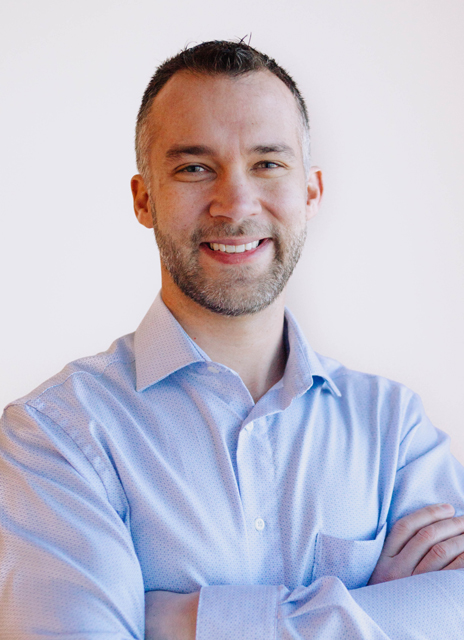 In his new role as CSO, Crawford will be responsible for steering Uniti Med's sales initiatives, aligning business goals with emerging market trends, and fostering innovation across all levels of the organization.
"We are thrilled to announce Crawford's promotion to Chief Sales Officer. His outstanding leadership as VP of Sales has consistently driven results for our company. Chad's contributions have been instrumental in elevating our company to new heights, and his strategic insights have reshaped our approach to market challenges. His dedication to our employees makes him the perfect fit for this role. As Chief Sales Officer, Chad will continue to steer our sales efforts with the same passion and expertise and building even stronger relationships with our travelers and clients. We are confident that Chad will continue to drive innovation, inspire our teams, and lead us toward sustained excellence." Said Chris Sund, President and COO of Uniti Med.
Crawford's dedication to collaboration, coupled with his proven track record of achieving results, has made him a respected leader within the organization. His commitment to fostering a culture of creativity and empowerment has not only elevated his team but has also positively impacted the entire Uniti Med family.
"I am deeply honored to take on the role of Chief Strategy Officer," said Chad Crawford. "Uniti Med's commitment to innovation and growth has always been at the core of our values, and I am excited to work closely with our teams to navigate the ever-evolving business landscape. Together, we will continue to drive Uniti Med's success by leading with heart to make a positive impact, embracing new opportunities, and delivering exceptional value to our clients."
Chad Crawford's promotion to CSO marks a new chapter in Uniti Med's journey, as it continues to position itself as a market leader in the travel healthcare industry. His visionary leadership and strategic foresight are set to inspire the entire organization as it adapts to changing dynamics and embraces the challenges of the future.
Uniti Med is a medical staffing company founded in 2021 that is dedicated to placing travelers in premier locations around the United States. Starting in the heart of Omaha the corporate office has grown to over 100 employees. Uniti Med is proud to be recognized as a Best Travel Nursing Company on BluePipes 2023 list, Best of Omaha employer, certified as a Great Places to Work For, Clearly Rated Best of Staffing Talent, SIA's Best Staffing Firms to work for and is a Best Places to Work in Omaha. For more information on Uniti Med visit: www.unitimed.com.