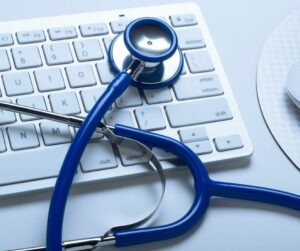 BluePipes.com is a travel healthcare website dedicated to the healthcare industry that connects healthcare professionals with top travel agencies and aids them to find the best travel jobs in the United States. With a wide range of resources and features designed specifically for healthcare travelers, Bluepipes.com is the go-to platform for many travelers.
Travel Healthcare as an Industry
Travel healthcare is a unique career option that allows professionals to work in different healthcare facilities across the country on a temporary basis. Travel nurses are in high demand, and the benefits of this career path are numerous. Some of the most common benefits of healthcare travel includes higher pay, the opportunity to explore different parts of the country, and the ability to gain valuable experience working in a variety of healthcare settings.
How BluePipes.com Helps Travelers
Finding the right travel assignment can be a daunting task. That's where Bluepipes.com comes in. This platform offers a wealth of resources that can help healthcare professionals find their dream travel position. Here are just a few of the ways that Bluepipes.com can help travelers:
Five Ways BluePipes.com Can Help You Find Your Next Assignment
1. Industry information: Bluepipes.com has an extensive database of industry topics on their blog. You can find information such as how to find housing, understanding traveler pay packages, to even help understanding your taxes. They also offer a pay calculator that can help travelers recognize and record pay details to compare pay packages.
2. Job search tools: Bluepipes.com offers a comprehensive job search tool that allows travelers to search for travel assignments based on their preferences. Users can filter by location, specialty, pay rate, and more to find the travel healthcare jobs that best fit their needs. Narrowing down what you want at your next assignment can help you find those real gems of assignments.
View Uniti Med jobs on the BluePipes website.
3. Credential management: Bluepipes.com offers a free credential management tool that allows users to keep all their important documents and certifications in one place. This can save a lot of time and hassle when applying for new travel jobs. Having these documents saved digitally will make your application process practically pain free.
Some of the features are that you can download your profile in two resume formats, record everything a hiring manager requires, track your skills checklist, and render your profile as a job application including background questions and signing statements. Perhaps the most useful feature is that you can upload your credentials and tag them with contents, notes, and expiration dates to stay current. Keeping your licenses up to date could be key in signing your next contract.
4. Resume builder: Bluepipes.com offers a free resume builder that allows users to create a professional-looking resume in just a few minutes. This can be a huge help when applying for travel positions since there is a lot of information that needs to be kept organized when working at a variety of facilities. Keeping track of every facility you work at is important because most agencies will want to see your work history for the last seven years.
5. Community support: Bluepipes.com has a large community of travel nurses who can offer support, advice, and information about the travel nursing lifestyle. Users can connect with other travel healthcare professionals through the platform's messaging system. This can be a great way to connect, ask questions, and learn about other facilities that you may want to go to work at or even find out what other travelers are doing for fun at their assignments. You can even connect with recruiters to centralize your communication regarding travel assignments with the recruiters and companies that you love.
View the Uniti Med BluePipes profile page.
Overall, Bluepipes.com is an invaluable resource for travel healthcare professionals who are interested in travel positions. With its job search tools, agency reviews, credential management tool, resume builder, and community support, BluePipes.com is the ultimate platform for anyone looking to take their healthcare career on the road.