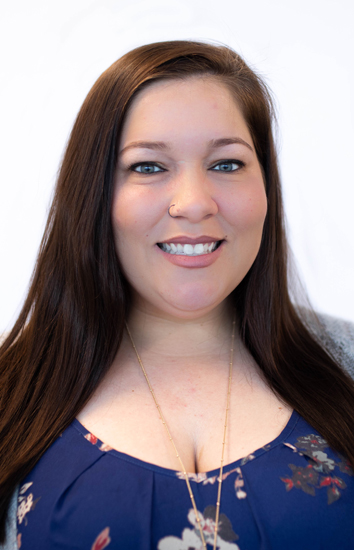 mikaela.cook@unitimed.com
402-243-1280
Tell us about yourself.
Born and raised in Nebraska, so I'm a natural born Husker fan! I love music *fun fact* I actually tried out for American Idol in 2007. I love traveling especially to areas with big bodies of water or mountains. My family means the world to me. My favorite hats to wear are "Aunt Kae Kae" and dog mom to my baby border collie, Tex. I love to be outdoors spending time with my family and friends, give me a lake and a kayak and I am one happy girl. You can also catch me singing my lungs out at any local karaoke spots. Other random facts: I am a caffeine junkie and love to shop 🙂
What do you love about your position?
I love getting to work with people from all over to help them realize their goals and endless possibilities that travel has to offer. I also love being apart of the Uniti commUniti. We really are a family with heart at the center.
What drives you at work?
My team! Everyone is so supportive. The atmosphere is so positive and uplifting, everyone is rooting for everyone else to succeed.
What makes Uniti Med a great destination for potential travelers?
We want every traveler to feel like a member of our family. We will do everything we can to ensure you have a good experience. We want to help you meet your professional goals as a traveler and get to explore while having adventures along the way.
What differentiates you from other recruiters?
I'm able to relate to travelers differently than most recruiters. I'm a PTA traveler who became a recruiter. I absolutely loved travel, I just really missed my family. Uniti Med Partners has enabled me to be home with my loved ones while living vicariously through my travelers. I want you to succeed and I want to build solid relationships with everyone I work with. I love seeing pictures and hearing stories from my travelers.
If you could travel anywhere, where would it be?
Greece and Spain are both on my bucket list. However, just being in a different place and experiencing the beauty and culture is an amazing experience.
Favorite Quotes:
"The best and most beautiful things in the world cannot be seen or even touched, they must be felt with the heart" -Helen Keller
"Do not go where the path may lead, go instead where there is no path and leave a trail" -Ralph Waldo Emerson
"Never let the fear of striking out keep you from playing the game" -Babe Ruth