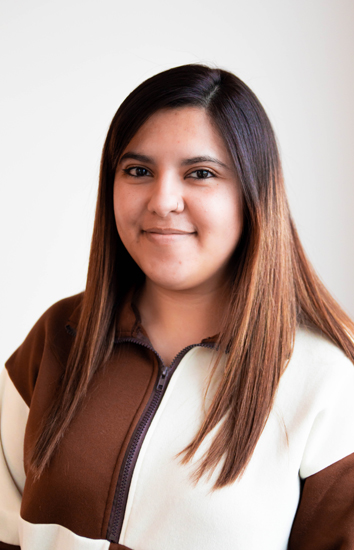 maddy.lupercio@unitimed.com
402-706-170
Tell us about yourself.
I enjoy reading mystery books. I love spending time at the pool with my friends in the summer. My boyfriend and I just got a miniature poodle so he keeps us busy!
What do you love about your position?
I love having the opportunity to change somebody's life and make an impact. Being able to help someone get the job they're looking for is an amazing feeling.
What drives you at work?
I have a lot of goals in life and things I want to do. A big motivator for me is my dad, I want to be able to get him a food truck. I also want to be in a position where I have enough to help others in need.
What makes Uniti Med a great destination for potential travelers?
Uniti Med cares about everyone, travelers and employees alike. We make sure everyone is taken care of and looked after. We also don't look at our travelers as a one and done we nurture a relationship and look out for all of our travelers.
What differentiates you from other recruiters?
One thing that has differentiated me is my background. I am a first-generation daughter of immigrants. From a young age I learned how to have a good work ethic. I grew up fast so even though I'm young I've experienced a lot of adversity. My parents have shown me where hard work will get me, and I won't stop until I achieve my goals.
If you could travel anywhere, where would it be?
I would love to travel to Madrid and Barcelona. Those have been the two places I've wanted to travel to since I was a kid.
Favorite Quotes:
You miss 100% of the shots you don't take.
You only live once but if you do it right once is enough.
3 Things on Your Bucket List:
sky diving, see the northern lights, ride an elephant.