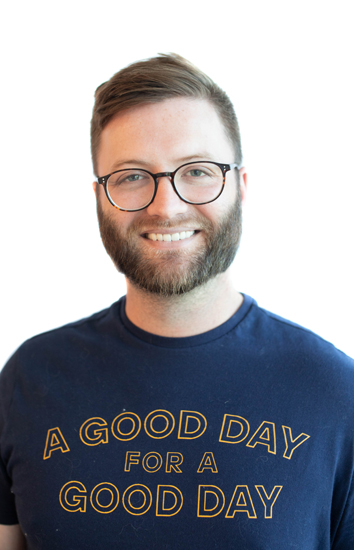 kegan.casey@unitimed.com
402-207-5405
Tell us about yourself.
I was born and raised here in Omaha! I am the second youngest of 9 children and I wouldn't have that any other way. I have been married to my lovely wife, Cassidy, for about 9 months now, and we will be welcoming our first baby boy to the world in October. I love spending time with my wife and our golden retriever and golden doodle! I am also an avid reader. I absolutely love music and love to play the guitar and sing. Last but not least, I love golf and really anything sports related!
What do you love about your position?
I love that I LOVE coming to work every day to some amazing colleagues who are here with common goals – making the world a better place and improving the lives of everyone we come across.
What drives you at work?
My wife, my soon to be son, and my competitive edge!
What makes Uniti Med a great destination for potential travelers?
Everyone here seems to embody our core values – Respect, Integrity, Grit, and Communiti! From recruiters and CMs, to our support team, everyone has what is best for our travelers in mind and I truly believe we live these missions.
What differentiates you from other recruiters?
I am huge on the relationship-building aspect of this position. If you tell me your dog's name, I am going to remember it. If you tell me your children(s) names, I am going to ask how they are. Birthday? You better believe a gift will be coming. And above all, I am going to outwork the competition every day of the week 😊
If you could travel anywhere, where would it be?
Ireland or New Zealand for sure!
Favorite Quotes:
"You miss 100% of the shots you don't take. -Wayne Gretzky" – Michael Scott
3 things on your bucket list?
See a Michigan Wolverines game at the Big House in Ann Arbor, travel Europe (Ireland specifically), and meet Leonardo DiCaprio.