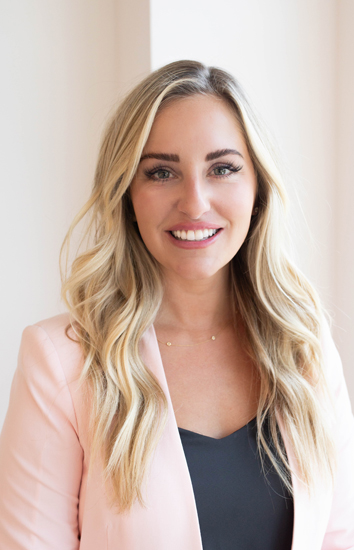 Director of Business Development
katie.weber@unitimed.com
402-364-0902
Tell us about yourself.
I am born and raised in Omaha, NE and I am married to Eric. We have two children, a son Feyd, and daughter Lola.  Eric is from Minnesota and went to the U of M, so we have a very fun rivalry between the Huskers and the Gophers.  For the last 7 years we have been throwing a party when they play each other and every year it gets bigger and bigger.  My kids are involved in pretty much every select sport there is, so that really takes up all my free time. I'm a professional taxi driver when I'm not at work. 😊  We are busy, but I love every minute of it!
What do you love about your position?
I love that I get the opportunity to always meet new people.  In my role, I get to form new relationships and strengthen the ones with the people I've already met.  I also get the chance to work with everyone in the company, which is unique.  I work with every team in my role, and I love that I get to work with so many people. I'm outgoing and love being social, so this position is perfect for me.  I also love what I do, so getting to speak with new people about staffing and our industry is so fun!
What drives you at work?
What drives me is that I get to help so many people.  I get to help the hospitals with their staffing shortages and then I get to help travelers with finding their next assignment.  I love to find hospitals that are safe, have a great culture, and really appreciate their staff.  When I know that I've found an amazing facility, I can sell the heck out of it to the travelers, because I know it's such a great place.  I then get to help the recruiters by letting them know I've found them a new contract and your travelers are going to love it here! It's a win – win! 
What makes Uniti Med a great destination for potential travelers?
I've been in staffing for about 8 years, and this is the first and only place I know that really cares more about the travelers' happiness than about their own.  This is a company with heart, and they mean that.  I feel blessed to have joined Uniti.  The recruiters here are so dedicated to being the best and making sure that their travelers are where they want to be and doing what they love.  The recruiters really go to bat for their travelers and making sure they are happy.
If you could travel anywhere, where would it be?
I would go to the Amalfi Coast – preferably on a yacht!  😉
Favorite Quotes:
Opportunities don't happen, you create them.
Everyday is an interview – this is also a book if you are looking for a new read.
Setting goals is the first step in turning the invisible into the visible.