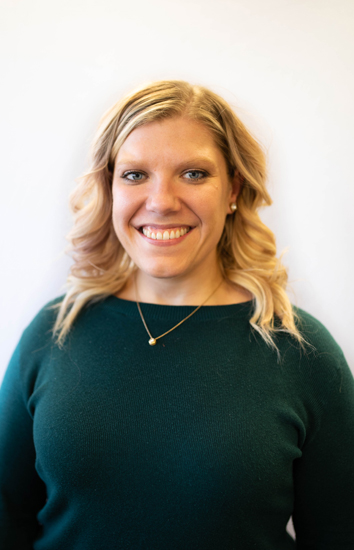 Compliance Specialist – Team Lead
erica.klabunde@unitimed.com
402-677-2035
Tell us about yourself.
I am very close with my family. I am the oldest of three girls, there is a 13 and 15 year gap between me and my sisters. I have the best 9 year old boxer/pitbull mix dog named Chevy that is my life.
What do you love about your position?
I love being able to work with the travelers on the compliance side to help them get started on their journey.
What drives you at work?
Success is very much a driver for me.
What makes Uniti Med a great destination for potential travelers?
The relationships that you can build with each and every part of the team.
If you could travel anywhere, where would it be?
I would go to Europe. I get flying benefits from one of my best friends this year, and Europe is definitely on my list of places that I will be going.