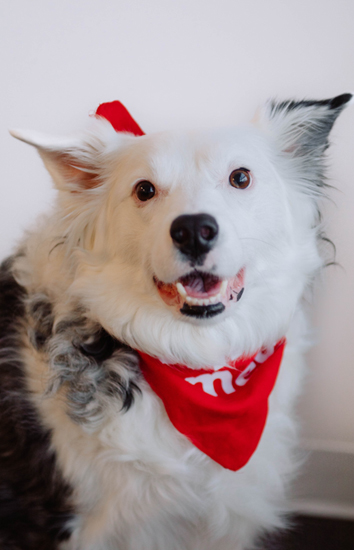 Tell us about yourself.
I am an 8-year-old border collie. I'm from Wahoo, NE. I love bully sticks, swimming, butt scratches and fetch.
What drives you at work?
Playing fetch and seeing the smiles when I get butt scratches.
If you could travel anywhere, where would it be?
Dick's sporting goods, so I could get a fresh can of tennis balls.
3 Things on Your Bucket List:
Being a ball dog at Wimbledon
Swimming in a pool filled with tennis balls.
Hiring a full-time butt scratcher