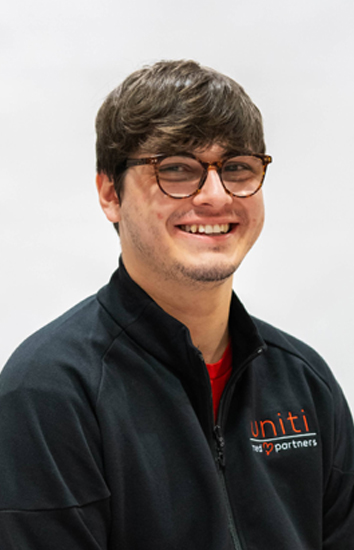 Allied Client Manager – Team Lead
christian.anderson@unitimed.com
402-702-2737
Tell us about yourself.
Playing video games with my friends, playing music when I'm bored, or playing with my dog Kirby in my free time! Whatever it is, I'm playing. It's hard for me to keep a straight face!!
What drives you at work?
My coworkers have become friends of mine and we push each other to do better each time! They keep the work environment so much more enjoyable than any other job I've had before!
What's your favorite cereal?
Please don't judge me… I'm a sucker for Raisin Bran! A close second is Honey Smacks, I feel like they don't get the attention they deserve!
If you could travel anywhere, where would it be?
Japan has always been a dream of mine. The Cherry Blossom season looks beautiful! I hope to go there soon.
Favorite Quotes:
"Would I rather be feared or loved? Easy. Both. I want people to be afraid of how much they love me." – Michael Scott