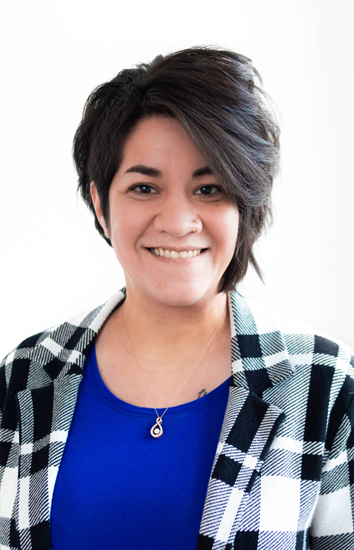 abby.day@unitimed.com
W: 402-267-2545
C:  531-255-2944
Tell us about yourself.
Grew up in North Platte, NE and made my way to O-Town in 2014 and absolutely love it here!  I have three children, Joren (16), Jexsen (12), Aeralynn (12) and four step-children, Matthew (22), Calli (20), Vallari (19) and Natallia (17).  Modern Brady Bunch! We also have three fur babies to top everything off, Diesel, Vinny and Pumpkin. In my free time, which is very hard to come by, I like to read, watch movies, and most importantly, spend time with my family.
What do you love about your position?
I have worked in the banking industry for the past 20 years and am very new to the Medical recruiting world.  From what I have seen thus far, I am overwhelmed with the amount of love, compassion and the level of care everyone has not for just each other, but for their travelers.  I am super excited to start my journey with Uniti Med!
What drives you at work?
Being able to make a difference and hope to make an impact in people's lives.  I am passionate about being able to connect with people, not just on a professional level, but on a personal level as well.  I want to get to know you, your likes, dislikes, hobbies, family, goals etc.  I am here to not just be your recruiter, but to be your friend.
What makes Uniti Med a great destination for potential travelers?
For the same reason I am here at Uniti Med.  From the moment I walked in the door, I was greeted by everyone I came across and just the warmth and family-feeling I have received since I started is unmeasurable.  Our travelers will receive nothing short of great, hardworking, passionate people who want nothing but the best for you.
What differentiates you from other recruiters?
I am going to strive to not only be your Recruiter, but also be your friend.  I want to get to know you as a person, not just as another traveler.  Your needs and wants matter to me.  I will be there if you need someone to talk to, not just about business, but personally.
If you could travel anywhere, where would it be?
I would love to go to Ireland, absolutely beautiful! I would love to visit Poland and tour the Holocaust museum ( A little dark, I know) and lastly, I would love to visit Cooperstown, NY and walk through the National Baseball Hall of Fame. I grew up playing, watching and just absolutely love the game.  A League of their Own is one of my favorite movies of all time.
Favorite Quotes:
"Not everything that is faced can be changed, but nothing can be changed until it is faced" – James Baldwin
"We all get scared and want to turn away, but it isn't always strength that makes you stay.  Strength is also making the decision to change your destiny" – Zoraida Cordova, Labyrinth Lost
"Happiness can be found even in the darkest of times If one only remembers to turn on the light" – Albus Dumbledore.
3 Things on Your Bucket List:
1. Travel to Universal Studios in Florida and visit the Hogwarts theme park (Totally a Harry Potter nerd and proud of it!)  2.  Finally marry the love of my life. Have been engaged for 6 years now and it is going to happen!  3. Continue to get more tattoos! 10 and counting.